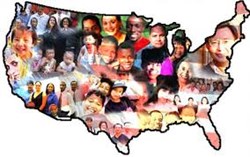 We have prepared multiple business plans for managers, investors and company executives looking to gain approval for a particular visa -- a preparatory step that is crucial
National Business Plan Firm (PRWEB) October 22, 2013
Wise Business Plans, which provides individualized, custom-designed plans for companies all over the world, is working hand-in-hand with immigration experts to help them create full-service business immigration consulting companies.
"We have prepared multiple business plans for managers, investors and company executives looking to gain approval for a particular visa -- a preparatory step that is crucial," said Wise Director Joe Ferriolo. "But companies often need help with other aspects of the business immigration process."
"So our role doesn't stop at helping visa applicants -- we're also helping the consulting companies that support their immigration process get up and running and achieve success."
Ferriolo said the visa process can seem daunting, with complex requirements mandated by the government. But Wise and the consulting company owners it counts as clients are here to help, he said.
"Now, more than ever, the world economy is so connected. When we help consulting companies, we also help our international clients. They, in turn bring business to the U.S. It's a win-win-win."
Wise Business Plans (http://www.wisebusinessplans.com), staffed with professional MBA writers, researchers and financial experts, is a trusted partner for businesses across a broad spectrum of products and services. Our mission is to empower our clients to make the best possible business decisions, boost company performance and facilitate their funding success by laying the groundwork for strong businesses that excite, inspire and retain talented and exceptional employees.