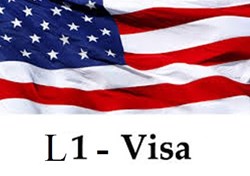 At Wise, we're not just MBAs and designers -- we're am ambassadors for global economic success
(PRWEB) October 23, 2013
Wise Business Plans, which provides individualized, custom-designed business plans for startups and expanding businesses, is working with foreign companies to smooth the way toward L-1 visa approval.
"Our goal in all we do is to help our clients find success and, in doing so, boost the economy," said Joe Ferriolo, director of Wise. "We can help companies looking to start a U.S. office in their efforts to obtain L-1 visa status for a manager by preparing a compelling, easy-to-follow business plan that will showcase what they've got to offer the national market."
"Drawing companies from other countries into local economies can be a huge boost for the area chosen," said Ferriolo, "especially since the company executive granted L-1 status is on an office-planting mission."
"L-1 visa holders know from Day 1 that they must create and manage an office that can support an executive manager, and employees are almost always vital to that support," he said. "So job creation is one major benefit for local economies, but it's also something that the company seeking a visa must showcase in its business plan."
Ferriolo said Wise writers are experts at understanding market demographics and helping businesses show the ways they will benefit their chosen communities.
"We can not only help foreign managers understand the needs of the American market, we can help them understand, in-depth, the culture and population trends in the city they are looking to plant an office in."
"At Wise, we're not just MBAs and designers -- we're am ambassadors for global economic success."
Wise Business Plans (http://www.wisebusinessplans.com), staffed with professional MBA writers, researchers and financial experts, is a trusted partner for businesses across a broad spectrum of products and services. Our mission is to empower our clients to make the best possible business decisions, boost company performance and facilitate their funding success by laying the groundwork for strong businesses that excite, inspire and retain talented and exceptional employees.