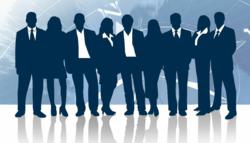 Someone familiar with the recruiting process is by definition familiar with one of the most important parts of success-building: finding good people
(PRWEB) July 04, 2013
But who assists the recruiting companies with planning and researching their own start-up, marketing and expansion ventures? Wise Business Plans, which provides individualized, custom-designed plans for startups and expanding businesses, can do just that.
"Someone familiar with the recruiting process is by definition familiar with one of the most important parts of success-building: finding good people," said Joseph Ferriolo, director of Wise. "But even professionals need help sometimes. Just as recruiters look at the needs of a company and find the right employees to support that company's goals, we at Wise look at the needs of startup and expanding recruitment businesses and help them write business plans to make their goals a reality."
Wise said a strong business plan is like a carefully crafted company resume, allowing potential investors to see the strengths and potential of a company right away.
"To put the vital nature of business planning in perspective, imagine showing up to a job interview in jeans with a resume written on a napkin -- or no resume at all," he said. "Entrepreneurs who try to build a business or secure funding without a professional, well-researched business plan in hand can look unprepared and under-committed at the end of the day."
Ferriolo said the MBAs at Wise are carefully selected and understand the value of the personal touch when it comes to writing and researching for a client. "We want your plan to be a good fit for your company, and we work very hard to ensure that when it comes to business planning, we are always the right people for the job."
Wise Business Plans (http://www.wisebusinessplans.com), staffed with professional MBA writers, researchers and financial experts, is a trusted partner for businesses across a broad spectrum of products and services. Our mission is to empower our clients to make the best possible business decisions, boost company performance and facilitate their funding success by laying the groundwork for strong businesses that excite, inspire and retain talented and exceptional employees.