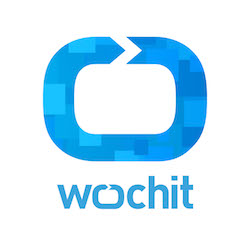 People are consuming more and more videos, so video monetization is the way to go.
New York (PRWEB) June 13, 2017
Seventy-five percent of social video publishers are optimistic about the revenue-generating potential of their assets, according to a survey conducted by Wochit. Based on responses from representatives of publishers, brands, agencies and other content creators, the findings demonstrate the increasing importance of social video as a path to monetization while also offering insights on the tactics and strategies companies plan to leverage in the months and years ahead.
"People are consuming more and more videos, so video monetization is the way to go," said the head of social media at an international social news network.
The findings of the survey include:
Revenue Sources:

Seventy-five percent of publishers feel optimistic about social video monetization in 2017
Most popular revenue sources for publishers are YouTube (68.35 percent), Facebook (55.70 percent) and owned and operated websites (51.90 percent)
Publishers were more than twice as likely to employ pre-roll ads on owned and operated websites (68.35 percent vs 33.96 percent)
Sponsored videos were used nearly equally across the board (49.06 percent)
Future Plans:

Publishers overwhelmingly plan to increase the number of videos they produce (75.95 percent)
Other revenue growth options under consideration are: expanding distribution networks (60.76 percent), creating sponsored videos (56.96 percent) and partnering with content sponsors (50.64 percent)
Increasing the number of ads per video is the least popular option, considered by only 15.91 percent of respondents
Two-thirds of all participants plan to experiment with Facebook's mid-roll option this year
Kyle Ivins, co-founder of ad network Monumetric, which is a beta tester for Facebook's video pre-bid said, "There is a ton of demand, but advertisers are just starting to catch on to the right tech. Once those two align, it will be awesome." On the other hand, some publishers remain skeptical about the monetization promise. Said Matt Gnaizda, Vice President at New Tang Dynasty Television, "It's hard to trust...promises of monetization. They always change the rules."
Perceived Barriers to Monetization:

Declining consumer attention spans topped the list, with 68.18 percent of all respondents identifying it as among the top three worries
Ad blockers and dependency on social network policies were the next most prevalent concerns, each indicated by 50 percent of participants
"Insights like these give us an important view into the realities faced by content producers today. Based on these results, it's clear that having the ability to create video at scale is imperative to our customers' bottom lines," said co-founder and CEO Dror Ginzberg. "Along with the additional data we're collecting on issues like factors that contribute to virality, we can ensure we're helping companies to get the most from their social video strategies, whether that be engagement, brand lift or monetization."
About Wochit
Wochit is a video creation platform that empowers newsrooms, media companies and brands to expand audience engagement through the power of social video. Worldwide media brands such as Time Inc., Daily News, USA Today, Gannett, AOL, The Week, ProSieben, Singapore Straits Times, Focus online and Der Spiegel use Wochit to produce short-form videos around trending topics at the scale and speed required in the video-first, mobile era. With rights-cleared assets from AP, Reuters, Getty, Bloomberg and others, cloud-based editing tools and native uploads, horizontal and vertical videos are quickly created and distributed across all social and digital platforms. Wochit is among the 2016-2017 EContent Top 100 companies in the digital content industry as well as the the winner of both the Gutenberg Prize for its disruptive technology in the field of journalism and Digiday's Best Video Technology Innovation for its significant impact on publishers' bottom line. The Company is backed by ProSieben, Singapore Press Holdings' SPH Media Fund, Carlo de Benedetti, Redpoint Ventures, Marker LLC, Greycroft Partners and Cedar Fund. Wochit is based in New York, with offices in London and Tel Aviv. Find out more at http://www.wochit.com.