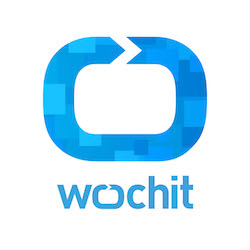 It's no longer enough to just have video, it has to be the right video on the right channel at the right time. The faster a publisher finds a winning strategy, the greater opportunity to reap the benefits.
New York (PRWEB) June 22, 2017
Social video creation platform Wochit today released a report detailing characteristics common to the most successful social videos created using the company's cloud-based platform. Based on analysis of over 100 videos made by leading brands on Wochit from Q1 2017 that attained virality (over 1 million views) on Facebook, the findings are intended to help media companies and other content creators maximize the impact of their video creation efforts. This is especially important as the medium's importance as a driver of digital revenue continues to grow.
Wochit assessed the videos, dubbed #WochitWins, across 25 parameters, finding that factors contributing to virality include:

Personal Stories: Thirty-six percent of the #WochitWins covered themes related to a specific person or persons. Examples include Mom Forces Kids to Hug in "I Love You" Shirt (CBS News, 11M views) and Alla, the 89-year-old Surgeon Who Performs Four Operations a Day (ABC en Español, 6.4M views).
Evergreen Topics: Fifty-eight percent of the viral videos were on topics that were not tied to a specific event, holiday or other time-sensitive theme. Examples include Cat Helps Pregnant Goat Through Contractions (Humankind, 26M views) and Black Owned Hotels you Must Visit (Essence, 4.3M views).
Positive Sentiment: The majority of #WochitWins (80.9 percent) elicit an emotional response in the viewer, and overwhelmingly, these emotions are positive (love, happiness). Examples include Swedes Give Flowers to Policemen (L'Express, 3.6M views) and 20 Good News Stories you Didn't Know About (Interesting S-Word, 20M views).
Listicle-style composition: Twenty-eight percent of the viral videos featured list-style storytelling, such as 10 Habits of Super Happy Couples (Women's Health, 7.3M views), while 27 percent, such as Cats Never Truly Love You (Slate.fr, 2.3M views), repackage existing viral content with additional, original materials like text overlays.
Square Format: While only 25 percent of videos made using Wochit in Q1 were square, the newly-popular aspect ratio now represents 53 percent of the #WochitWins viral videos.
30- to 60-second duration: Almost half (45 percent) of the viral videos were between 30 and 60 seconds long. Twenty-four percent were 90 seconds or longer, which is the length required for use of mid-roll on Facebook.
"Social video is now an imperative for a publishing industry still struggling to find a viable digital business model. It's no longer enough to just have video, it has to be the right video on the right channel at the right time. The faster a publisher finds a winning strategy, the greater opportunity to reap the benefits," said co-founder and CEO Dror Ginzberg. "We conduct and share research like this to shorten the learning curve, and ultimately enable our customers to get the most from their social video strategies as quickly as possible."
A previous Wochit survey showed that 75 percent of publishers are optimistic about their ability to monetize social video this year, with over half (55.5 percent) focusing on Facebook toward that end. Additionally, most (75.95 percent) plan on increasing their video production this year in an effort to drive revenue.
About Wochit
Wochit is a video creation platform that empowers newsrooms, media companies and brands to expand audience engagement through the power of social video. Worldwide media brands such as Time Inc., Daily News, USA Today, Gannett, AOL, The Week, ProSieben, Singapore Straits Times, Focus online and Der Spiegel use Wochit to produce short-form videos around trending topics at the scale and speed required in the video-first, mobile era. With rights-cleared assets from AP, Reuters, Getty, Bloomberg and others, cloud-based editing tools and native uploads, horizontal and vertical videos are quickly created and distributed across all social and digital platforms. Wochit is among the 2016-2017 EContent Top 100 companies in the digital content industry as well as the the winner of both the Gutenberg Prize for its disruptive technology in the field of journalism and Digiday's Best Video Technology Innovation for its significant impact on publishers' bottom line. The Company is backed by ProSieben, Singapore Press Holdings' SPH Media Fund, Carlo de Benedetti, Redpoint Ventures, Marker LLC, Greycroft Partners and Cedar Fund. Wochit is based in New York, with offices in London and Tel Aviv. Find out more at http://www.wochit.com.