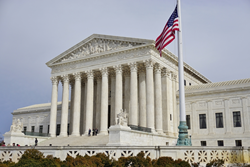 Miami Beach, Florida (PRWEB) January 02, 2017
World Patent Ratings, a specialized rating agency and expert network focused on intangible asset valuation, has issued a research report on the importance of the recent Supreme Court Patent Infringement Verdict. World Patent Ratings has been a pioneer in calling attention to the irrational valuation of intangible assets held on corporate balance sheets around the world. Through the world's largest repository of intangible asset data, we have been able to bring standardization and objective measure to an outdated financial reporting system.
The company's Board includes notable figures such as Ambassador Dell Dailey, Former Navy Vice Admiral Al Konetzni, former US Attorney Matthew Whitaker, General Nitzan Nuriel of the Israel Defense Forces, Dr. Aileen Marty, and Scott Cooper, CEO of the World Patent Family of Companies and Director of The Cooper Idea Foundation.
World Patent Ratings Membership can be achieved through four different levels of affiliation including: Member, Premier Member, Trusted Partner and Accredited Partner Status. World Patent Ratings provides research reports, offers continuing professional education, and consulting services surrounding the financial reporting of intangible assets.
The "World Patent Rating" online seal enhances marketplace trust and confidence in financial reporting. It displays a company's commitment to transparency and integrity in the valuation of intangible assets.
World Patent Ratings utilizes the planet's largest specialized repository of open source intangible asset and patent data. The company's team of data scientists has used code from over hundreds of worldwide open data sources, including the Central Intelligence Agency, the Securities and Exchange Commission, Google, Yahoo, The New York Times, the World Health Organization, UNICEF, Amazon, Facebook, the US Census Bureau, the European Union, Pew Research Center, and the National Climactic Data Center.
World Patent Ratings is a specialized rating agency and expert network focused on the standardization and objective measure of intangible assets and the valuation of intellectual property. Our in-depth research of financial practices is intended to uncover truth and meaning in data. We aim to guide policymakers and opinion leaders working to modernize the valuation of corporate assets and bring back confidence and accountability to corporate asset valuation in the global marketplace.
In addition, World Patent Ratings, through its expert network offers the following consulting services in the areas of:
1. Patent Valuation
2. Brand Valuation
3. Intellectual Property Litigation Assessment
4. Continuing Professional Education
5. Cyber Security Management
6. Risk Management Compliance
7. Accounting Fraud Prevention Services
8. Emerging Technolgies including Big Data Analytics, Cloud Computing, Artificial Intelligence, Machine
Learning and Deep Learning.
The company has repeatedly warned about the intangible asset bubble. The extreme volatility and the lack of consensus surrounding the accounting of patents and other intangible assets has created a cloud over the global economy. Our mission is to prevent the continued use of creative accounting and a distortion of reported asset values. We are pioneering an accounting revolution geared towards standardization and transparency.
For more information about World Patent Ratings, please visit our website at https://worldpatentratings.com.
World Patent Ratings
1680 Meridian Avenue, Suite 600
Miami Beach, Florida 33139
(305) 602-8363 Tel
membership@worldpatentratings.com