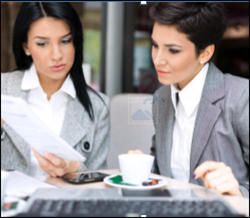 "We understand and appreciate our customers' desire for supplier diversity and are pleased to announce our WBE certification." Jodie Saremi, NationSearch, President
Northglenn, CO (PRWEB) August 12, 2014
NationSearch.com, LLC, a business specializing in Background Screening has received national certification as a Woman-Owned Business, from the Women's Business Enterprise National Council (WBENC).
WBENC's national standard of certification is a meticulous process including an in-depth review of the business and site inspection. The certification process is designed to confirm the business is at least 51% owned, operated and controlled by a woman or women.
By including women-owned businesses among their vendors, corporations and government agencies demonstrate their commitment to fostering diversity and the continued development of small and minority owned businesses through their supplier/vendor diversity programs.
About NationSearch
NationSearch eliminates the time, pain and uncertainty of pre-employment background screening. "Relax. We've got this", is our motto and philosophy as we take this time consuming part of the hiring process off of the desks of our busy clients. Now, as a certified woman-owned business, NationSearch brings even more value to the table by assisting our clients to meet their annual goals for WBE participation. Additionally, NationSearch is certified as: WOSB, EDWOSB and NAPBS accredited.
To learn more about the NationSearch pre-employment background screening services, please visit http://www.NationSearch.com.
About WBENC
The Women's Business Enterprise National Council is the nation's largest third party certifier of businesses owned and operated by women in the United States. WBENC is a resource for the more than 700 US companies and government agencies that rely on WBENC's certification as an integral part of their supplier diversity programs.