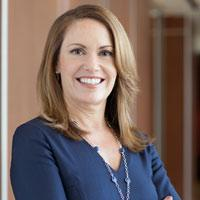 The Woman of the Year award seeks to honor dynamic San Diego women who lead, inspire, and enhance the community. The event will also host a power packed executive panel with Qualcomm's Peggy Johnson, USD's Dean Marquez and San Diego Zoo's CFO Paula Brock.
San Diego, CA (PRWEB) June 12, 2014
San Diego Magazine, LLC and Social Global Mobile, LLC are ramping up for San Diego Magazine's annual "Woman of the Year" event happening Sept. 24, 2014, at the Museum of Contemporary Art in La Jolla, CA. The call is now open to nominate female leaders across all disciplines of business for this prestigious award. Nominate now at http://sdmag.us/nominate.
The award seeks to honor dynamic San Diego women who lead, inspire, and enhance the community. More than 100 qualified nominees will be recognized. The deadline for submission is July 13. Learn more about the criteria at http://sdmag.us/nominate.
"All of the nominees work tirelessly for their causes and create real, positive change in the community," says San Diego Magazine CEO & Publisher, Jim Fitzpatrick. "They are pushing for more innovation in business, technology, fashion, philanthropy, media, and so many other sectors of San Diego life. We are proud to recognize them and show our support."
San Diego Magazine's annual event honoring women is taking a new approach this year, which includes a power panel of local leaders in a discussion about their journeys to success. The panel program will reveal strategies and tactics of leadership as well unveil the true undercurrent and backbone of what feminine power and influence look like.
"I'm pleased to moderate the power panel of successful women from Qualcomm, Zoological Society of San Diego, and University of San Diego," said Cheryl Goodman, founder and CEO of Social Global Mobile, LLC, who will moderate the event. "This open event is an exercise in learning more about these local leaders who command global impact from their San Diego location."
The 45-minute power panel is comprised of Peggy Johnson, Dr. Patricia Marquez, and Paula Brock.
Peggy Johnson is executive vice president of Qualcomm Technologies, Inc. and president of global market development. Johnson is responsible for commercializing new business opportunities and developing strategic relationships for the Company. Johnson represents the United States on the Asia- Pacific Economic Cooperation Business Advisory Council and serves as a board member for Live Nation Entertainment, Inc.
Dr. Patricia Márquez is dean of the Kroc School of Peace Studies at University of San Diego (USD). Márquez has been a faculty member for 12 years and held several positions at USD, including faculty director of the Center for Peace and Commerce, associate professor of management, and director of the USD Changemaker HUB.
Paula Brock is responsible for the $230 million budget of the Zoological Society of San Diego. After eleven years there, Brock still loves working at the Zoological Society. She said her favorite elements of her job are "the mission, the people, the complexity of the organization, and the ability to be involved in local and global initiatives in ways I would never have expected."
About San Diego Magazine, LLC
Since 1948, San Diego Magazine has been building one of the most desirable audiences found anywhere, through award-winning editorial, paid targeted circulation, and an influential and affluent readership. San Diego Magazine gives readers the insider information they need to experience the Best of San Diego®—from the best places to dine and travel to the style, businesses, and people that shape the region.
http://www.sandiegomagazine.com
About Social Global Mobile, LLC
Social Global Mobile, LLC is a 360-degree mobile marketing and PR firm, with experience in technology-focused industries, from wireless and software to the internet of things. The Social Global Mobile team brings deep understanding on how to lead the market with best-in-class mobile strategies and marketing tactics. http://www.soglomo.com. Social Global Mobile LLC is also a part of the Wearables Collective, a fashion-forward technology consortium. Wearable Collective analyzes trends, conducts research, hosts educational events and develops cutting edge strategies for companies looking to introduce products that enhance quality of life. http://bit.ly/wearable-IOT