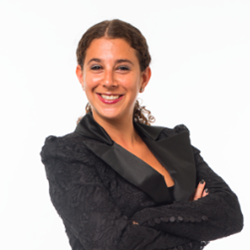 As a 3rd party marketing agency is it our obligation to improve our clients bottom line and this recognition is truly a result of the successes we have been able to achieve for our clients.
(PRWEB) October 29, 2013
Once a year, Diversity Journal publishes their annual Women Worth Watching issue, where they feature women who are making a powerful impact in the business world. The magazine features businesswomen, who hold different positions in a diverse range of industries, many of whom are at different stages of their professional career. The 2014 edition of Women Worth Watching was just recently published, and featured Michelle Appel-Kern, the CEO of Mak & Ger.
Women Worth Watching profiles highlight the executive's personal and unique contributions and allow for the international business community to become familiar with these women as individuals. These women of purpose are nominated by their peers, colleagues and mentors as they represent diversity within their spheres of influence. In addition to resumes, profiled women present personal essays and short answers to be shared with the Diversity Journal readership.
While some of the world's largest companies are represented by their female executives, Diversity Journal lived up to their name and featured a young startup CEO, Michelle Appel-Kern or MAK, who is truly the epitome of a Women Worth Watching. At just 29 years of age, MAK is one of the youngest executives to ever make the list, a testament to how much potential MAK really holds.
MAK is one of the co founders and operating CEO of Mak & Ger, a marketing and public relations agency that focuses on increasing revenue for clients in the B2B space. The Mak and Ger process follows an inbound marketing strategy that is aligned with the sales funnel. This inbound marketing process aims to engage and convert strangers into clients with permission marketing and social listening tactics. This process delivers the right message, to the right person, at the right time, to directly increase sales.
Under MAKs leadership Mak & Ger have demonstrated constant and significant growth since their formation in January 2011. In 2014, Mak is the sole woman being featured in the "Media" industry category, an honor she does not take lightly. "It is an honor and a privilege to be featured on the same list that contains such successful women and businesses, many of whom I admire. While I always knew that my hard work ethic and drive would make me successful in business, I am most proud that I have been able to grow my own business and build my own brand. As a 3rd party marketing agency is it our obligation to improve our clients bottom line and this recognition is truly a result of the successes we have been able to achieve for our clients. Businesses hire us to increase their revenue, and if we don't make dollars we don't make sense. I thrive operating under the pressure to preform and have built an organization that delivers no matter what."