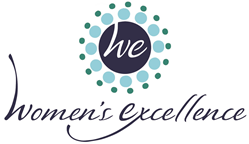 Our financing option ensures that women get the care they need when they need it!
DETROIT (PRWEB) July 31, 2019
Women's Excellence is pleased to offer an option for our patients to obtain affordable financing. In today's healthcare environment, necessary treatments can be delayed because of insurance deductibles and non-covered services. The addition of affordable financing allows our patients to keep their health a priority and maintain routine care, preventative services, and necessary surgical and non-surgical procedures. Patients may also utilize financing for laboratory bills and imaging services provided by Women's Excellence.
Women's Excellence has partnered with Parasail financing to offer payment plans that have the patient in mind. Parasail has fixed interest rate loans based on your financial information, no fees, and affordable payments on a monthly basis that fit your budget.
"It was important that we provide our patients an option that is cheaper than standard credit card interest rates, which is why we partnered with Parasail," says Dr. Jonathan Zaidan, MD, FACOG, President of Women's Excellence
Patients with multiple medical bills can also consolidate their expenses into one easy monthly payment.
Applying for medical financing for services and procedures provided from Women's Excellence is easy, convenient, and doesn't affect your credit score. Submit one application to find the right fixed-term loan option for you. Applications can be submitted at http://www.parasail.com/x4vit.
"We always have our patients in mind! We understand that medical services are expensive, and insurance doesn't always cover services and procedures that a woman needs. Our financing option ensures that women get the care they need when they need it!"- Dr. Jonathan Zaidan, MD, FACOG
To schedule an appointment or learn more about the services provided at Women's Excellence, visit http://www.womensexcellence.com. Online Patient Support Specialists are available Monday through Friday from 8am-5pm to assist new, current, and prospective patients. The chat is located at the bottom right corner of your computer or mobile device screen at http://www.WomensExcellence.com. During offline hours, all chats sent will be messaged directly to a Women's Excellence team member. Offline messages will receive a response within 24 hours. Messages received during the weekend will be answered the next business week.
Appointments can also be made at (248) 693-0543.
Women's Excellence is the most comprehensive obstetric and gynecologic office in Michigan. Additionally, they specialize in menopause, weight control, bladder control, endometriosis, robotic surgery, oncology, and midwifery services. Women's Excellence is committed to staying at the forefront of innovation with cutting edge technologies utilizing robotic surgery and minimally invasive surgical options when possible. The knowledgeable, compassionate physicians and healthcare providers of Women's Excellence focus on patient-centered processes to deliver the highest quality of care. They are affiliated with most insurances. They offer seamless medical record access via a state-of-the-art patient portal and use the latest technology for record keeping and sharing, making the patient experience easier and more efficient. Women's Excellence is taking new patients and is conveniently located throughout southeastern Michigan in Birmingham, Lake Orion, Clarkston, Rochester, and West Bloomfield. Coming soon, Women's Excellence will open locations in Royal Oak and Lapeer, Michigan. For more information, visit http://www.WomensExcellence.com.