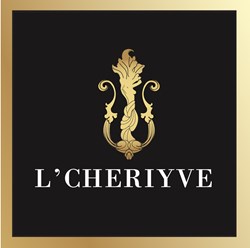 A Trenchcapade is L'Cheriyves luxurious and seductive rendition of a classic woman's trench coat.
(PRWEB) November 14, 2013
With the holiday season quickly approaching, L'Cheriyve has been busy reinventing their Los Angeles Show Room in the heart of Midtown Manhattan. After a successful runway show during New York Fashion Week, L'Cheriyve was encouraged by New Yorkers to sell their line of women's trench coats, or Trenchcapades™ at this year's Bryant Park Holiday Shops.
Directly in front of the Southwest Porch, on 6th Avenue and 40th Street, L'Cheriyve has recreated their elegant showroom, into a holiday boutique popup shop. The Showroom will be open from November 1 through January 5th, and due to limited time and space, appointments are encouraged.
In addition to their line of 11 Trenchcapades, L'Cheriyve is also debuting two new products: Handcuff bracelets and L'Cheriyve Masks. The Handcuff Bracelets are available in gold, silver, or black rhodium, and each type is available in either smooth or pave with crystals. Precious stones can also be added on request. Masks are also available for individual purchase, and each is made of the same materials, and styled-to-be-worn with a corresponding Trenchcapade.
A Trenchcapade is L'Cheriyves luxurious and seductive rendition of a classic woman's trench coat. The inside of each Trenchcapade is lined with sumptuous, couture quality silk charmeuse and satin. The exteriors of the coats are crafted from fine wool, suede, lace, leather and other fine materials. Every piece is cut to order, with limited style runs, and meticulously handmade in Los Angeles.
"After such an positive response from our runway show at New York Fashion Week, we had to come back to the Big Apple," says Yvette Poole, founder and designer of L'Cheryive. "Our Trenchcapades are made for strong women who still have an elegant feminine side, and this characteristic is embodied by modern New York Women. New York is the fashion capital of the world and people come from near and far to do holiday shopping in the city. We are excited for the opportunity to introduce the L'Cheriyve Brand to the busy streets of New York!"
To see a preview of the Trenchacapade collection, please see the lookbook. To book a private showing, please contact michelle(at)makandger(dot)com or call 646-837-6706.
About L'Cheriyve: Los Angeles luxury lifestyle brand, inspiring women to embrace their femininity, L'Cheriyve is pioneering a new apparel category with their trademarked Trenchcapades™, an exclusive line of season-less couture trench coats; their unique twist on boudoir photography; and their intimate line of playful belongings.
About Trenchcapades™ by L'Cheriyve An exclusive line of couture trench coats that are designed and hand crafted in Los Angeles, California. Trenchcapades™ are designed using only the finest leather, wool, suede and satin, which are all lined with silk charmeuse to be gentle and soft against your skin. The Trenchcapade™ is more than just a coat. It's a unique experience based simply on the sensuous concept of a woman, her Trench Coat, and the infinite possibilities.