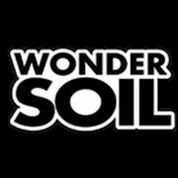 Wonder Soil saves money and time with its water saving wafers
Las Vegas, Nevada (PRWEB) June 30, 2013
The City of Las Vegas has stepped to the plate and is Greening the Desert for hosts of Eco Conscious stars & athletes like Tiger Woods, Andre Agassi and Bono. Mayor Goodman in her continued effort for positive change with commitment to the community, conducted a dramatic comparative study to find the most water efficient seeding method and material to Green its parks.
New Lawn repair and Reseeding techniques by Wonder Soil has now proven to provide faster and fuller results with beautiful lawns because of its patented micro irrigation technology. There is dramatic water-saving as well as related labor and power costs.
The Comparative Soil Study
Using the same grass seed, 20 thousand square feet of desert land was divided in half and set aside at Floyd Lamb State Park for the study. The old conventional method needed 200,000 lbs of top soil and sand and took 30 hours to spread versus the Wonder Soil method, which only needed 3000 lbs of Wonder Soil and took only 3 hours to spread. In addition to saving time and labor Wonder Soil eliminated the carbon footprint of 8 trucks.
After 7 days the difference in grass growth was highly significant and obvious to anyone.
Conventional Soil vs Wonder Soil Green Jackpot!
On an ongoing basis, the Wonder Soil test site should only require up to 50% less water saving additional water, time and money. This study has far spread implications at a time when Global Warming is a paramount problem and water conservation is critical.
About Wonder Soil®
Wonder Soil® is a patented, earth friendly, growing medium that is shipped dry and expands up to 7 times it's volume when water is added. Made in the U.S.A., Wonder Soil® has it's own patented micro irrigation technology that provides consistent water and nutrients to the root systems for an ideal air/water balance. This new technology results in faster germination and enhanced plant growth. The water saving polymers help prevent leaching of water and nutrients from the soil, promoting up to 50% water saving for as long as 5 to 7 years. Wonder Soil is a premium medium that comes in multiple sizes for exceptional results for seed starting, lawn repair, sports fields, gardens, raised gardens, rooftop gardens and container or indoor gardening.
For more information visit: http://www.wondersoil.com.