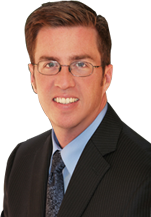 Our area is a great place to raise families, with topnotch schools and plenty of open spaces and recreational amenities.
Woodland Hills, CA (PRWEB) January 29, 2014
Showcasing the best of what the San Fernando Valley real estate market has to offer, Aaron Scott and his team recently launched their new website, myLAagent.com. "Our site was developed to be a comprehensive resource for buyers and sellers of choice properties throughout the San Fernando Valley," says Scott. "Whether they're interested in purchasing luxury homes in Calabasas, the finest Woodland Hills homes for sale or real estate in Encino or Studio City, they'll be able to find the information they need here."
The southwestern portion of San Fernando Valley contains numerous affluent communities, including the city of Calabasas and the neighborhood district of Woodland Hills. Calabasas offers small town charm mixed with suburban sophistication, while Woodland Hills has an attractive central location, thriving business center, and a beautiful natural setting. For the higher end luxury market, the gated communities of Hidden Hills and Bell Canyon are also in close proximity to both Calabasas and Woodland Hills.
"Our area is a great place to raise families, with topnotch schools and plenty of open spaces and recreational amenities," adds Scott. "This makes real estate in Woodland Hills, Walnut Acres, Calabasas, Encino, Sherman Oaks and Studio City a definite good buy."
Visitors to myLAagent.com will find the new site easy to navigate, with features that allow them to seamlessly locate the properties they want. Listings of current property offerings are posted and regularly updated and extensive search tools are available that can let homebuyers narrow down their searches, whether it's by location, price range, or property type such as Calabasas luxury homes or Woodland Hills condominiums. Rounding up the site's features are detailed profiles of the communities and various schools in the area.
Aaron Scott and his team have been helping clients sell their homes and invest in real estate for nearly 10 years now, servicing some of the finest locations in the San Fernando Valley including Woodland Hills, Calabasas, Encino, Studio City, and Sherman Oaks. Approaching every real estate transaction as though he has been hired to run a business, he believes the success of that business demands more than exceptional sales.
"It requires painstaking attention to budget and marketing, anticipation of opportunities and potential pitfalls, as well as a flawless execution and follow-through to ultimately maximize profits," he says. "When you report to a President or CEO they have heightened expectations. We presume our clients possess the same high demands. If they don't, we encourage them to expect more."
For more information, visit http://www.myLAagent.com or get in touch directly with Aaron Scott and his team today.