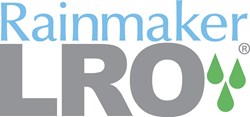 LRO essentially revolutionized a key part of our business: pricing units. Since implementing the system, we have had a profound shift in business strategy. We are no longer as focused on occupancy numbers but now concentrate on overall income.
Atlanta, GA (PRWEB) October 28, 2013
The Rainmaker Group, the leading provider of revenue management and profit optimization solutions to the multifamily housing and gaming/hospitality industries, today announces Wood River Properties, LLC, has realized significant, portfolio-wide revenue increases since implementing Rainmaker LRO® revenue management in 2012. The Los Angeles-based property owner, along with its fee management partners P.B. Bell and Affinity, applied the optimized pricing software across approximately 1,500 units and systematically improved various operational and portfolio strategies as a result of enhanced income streams.
"LRO essentially revolutionized a key part of our business: pricing units," said Avi Peretz, CEO of Wood River. "Since implementing the system across our portfolio, we have had a profound shift in business strategy. We are no longer as focused on occupancy numbers but now concentrate on overall income and are reevaluating our business processes to meet this new end goal."
"Revenue management is designed to do one thing: increase income for an apartment owner, regardless of size or asset type. By finding the right unit for the right prospect at the right time and the right price, owner/operators are able to drive rents and increase revenue," said Andrew Rains, president of multifamily for Rainmaker LRO. "The collaboration between Wood River, P.B. Bell and Affinity has taken this concept to a new level. Due to their steadfast approach to meet the portfolio's revenue goals, they are now making strategic changes to better position the portfolio for a more financially successful future. We are thrilled to be able to work closely with all three organizations and help continue their revenue growth."
Though Wood River works with third-party companies to manage its Phoenix, Ariz. and Portland, Ore. properties, there was a common thread of on-site leasing professionals having too much responsibility for pricing decisions, and as a result having a constant need to justify those decisions. This led to Wood River communities being in a precarious cycle of lowering rents whenever they experienced a high number of vacancies. In order to regain occupancy quickly, the on-site teams would substantially decrease rents which lowered thresholds on credit score requirements.
"LRO doesn't allow for these 'panic' situations to even develop," explained Peretz. "By more effectively stabilizing our pricing and expirations, LRO essentially put us in a pricing 'power position.'" That power position ensures on-site teams are better equipped to sell successfully to target demographics as well as focus more on overall customer service and community relations. "We are in a position that we know the price is right and if the prospect doesn't agree, our staff is confident in suggesting lower-rent lease terms, which also fits nicely into the LRO strategy."
No longer in the "reduce-rent-to-boost-occupancy cycle," the firm has experienced an overall resurgence in high caliber residents in all markets, further improving the company's ability to drive rents and revenue. With this new found steady stream of income, Wood River has elected to launch into significant updates and renovations to its properties. Peretz, along with his fee managers, believe renovations and upgrades centered around the desires of this higher caliber demographic will continue to build upon the success of implementing LRO by increasing demand and ultimately, overall revenue.
"I never anticipated that implementing Rainmaker LRO across the portfolio could have such an extraordinary impact," said Peretz. "With our ability to generate a more steady revenue stream through optimized pricing from LRO, we are able to create nicer communities. Having the ability to spend money now instead of tomorrow ensures we are making our residents happy today."
Rainmaker LRO® is the leading multifamily lease rate optimization solution used to maximize revenue from apartment leases. The system calculates optimized pricing based on multiple factors that influence rate setting, including traffic and lease duration, move-in dates, competitive affects and other metrics. The system also produces enterprise-wide demand forecasts by measuring and analyzing historical and current market metrics and performing calculations necessary for occupancy predictions that are dynamically updated as market conditions change.
About Rainmaker
The Rainmaker Group is the market leader in profit optimization solutions for the Multifamily Housing and Gaming & Hospitality industries. Rainmaker software, coupled with professional business consulting services, enables multifamily housing operators to maximize revenue from apartment leases and helps operators of casino hotels and other hospitality enterprises secure the most valuable customers to increase their profitability. An innovator and thought leader in the highly specialized revenue optimization field, Rainmaker leverages cutting-edge research to bring customers the most sophisticated systems and help them achieve the highest profitability from their assets. Multifamily housing clients include leaders such as AvalonBay Communities, Equity Residential, Gables Residential, Post Properties, MAA and more. Gaming/Hospitality clients include leading casino/hotel organizations such as Atlantis The Palm Dubai, Caesars Entertainment, MGM Resorts International, Omni Hotels & Resorts, Wynn Las Vegas and many others. A Microsoft Gold Certified Partner headquartered in northern Atlanta, GA, Rainmaker has for three years running ranked on the Inc. 5,000 list among America's top fastest-growing, privately held companies. For more information, visit http://www.LetItRain.com.
About Wood River, LLC
Wood River, LLC is a Los Angeles-based apartment community owner and operator. Working with third-party fee managers, Wood River owns and operates approximately 1,500 units in Thousand Oaks, Calif., Portland, Ore., and Phoenix, Ariz.