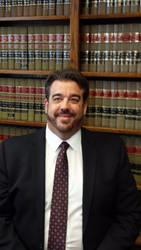 We are honored to partner with Soles4Souls and help provide assistance to people who were affected by these devastating hurricanes.
Kansas City, MO (PRWEB) October 18, 2017
Woods Law KC, LLC is hosting a shoe donation drive for Soles4Souls. Soles4Souls is a nonprofit global social enterprise committed to fighting poverty through the collection and distribution of shoes and clothing. Currently, Soles4Souls is collecting new shoes to benefit victims of Hurricanes Harvey, Irma and Maria. New shoes can be dropped off at Woods Law KC, 218 NE Tudor Road, Lee's Summit, MO 64086.
"We are honored to partner with Soles4Souls and help provide assistance to people who were affected by these devastating hurricanes," said Aaron Woods, founder of Woods Law KC, LLC.
Soles4Souls was founded as a disaster-relief organization after philanthropists and shoe executives provided footwear to those most impacted by The Indian Ocean tsunami in 2004 and Hurricane Katrina in 2005. It continues to act as a second-wave responder providing footwear and clothing to those in need during times of disaster. To date, Soles4Souls has collected and distributed more than 30 million pairs of shoes to those in need in 127 countries around the world and all 50 states in the U.S.
"We strive to be extremely intentional when responding to disasters," said Soles4Souls President and CEO, Buddy Teaster. "We are committed to working with invested partners on the ground and providing meaningful assistance through shoes, clothing and other necessities people need at the most appropriate time."
For more information about getting involved with Soles4Souls or to become an official drop-off location, visit https://soles4souls.org/get-involved/. For those who may not be able to drop off new shoes, but still want to help, Woods Law KC encourages people to make a monetary donation to help with transporting these much-needed items at https://fund.soles4souls.org/campaign/help-hurricane-victims/c141742.
About Soles4Souls
Soles4Souls disrupts the cycle of poverty by creating sustainable jobs and providing relief through the distribution of shoes and clothing around the world. Headquartered in Nashville, Tennessee, the organization repurposes product to supply its micro-enterprise, disaster relief and direct assistance programs. Since 2006, it has distributed more than 30 million pairs of shoes in 127 countries. A nonprofit social enterprise, Soles4Souls earns more than half of its income and commits 100% of donations to programs.
About Aaron Woods, Woods Law KC, LLC
Aaron Woods devotes his practice to representing injured people and their families, and speaks up for real people against some of the most powerful companies and interests in America. Woods Law KC focuses exclusively on personal injury. For more information, please call (816) 398-7877, or visit http://www.woodslawkc.com.
About the NALA™
The NALA offers small and medium-sized businesses effective ways to reach customers through new media. As a single-agency source, the NALA helps businesses flourish in their local community. The NALA's mission is to promote a business' relevant and newsworthy events and achievements, both online and through traditional media. The information and content in this article are not in conjunction with the views of the NALA. For media inquiries, please call 805.650.6121, ext. 361.