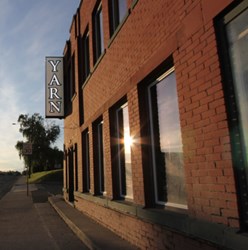 Offer a special that is unique and impressive and your customers will talk about it; it's the cheapest advertising you'll find.
Spokane, WA (PRWEB) October 23, 2013
Everybody wants to open up a small business, make their own schedule and rake in the sweet profits. Aspiring entrepreneurs have heard it is tough, but they think they are different somehow and they will be smarter or simply work harder. Add in the rough economic climate, rise of the internet and starting a new business can be nearly impossible. Here are some magic bullets that have kept my multimillion dollar company, Paradise Fibers, running strong for over 15 years.
1. Make your business a place that people want to be...and you want to be. Create an inviting, positive environment for your staff and customers whether it's brick and mortar or online. This has been a key element at my shop making customers feel welcome and they spend more time shopping. Employees are proud and excited about where they work when it's a "cut above" your competitors. This synergy with a high quality environment for customers and employees can be a catapult that really fuels excitement and sales for any new business.
2. Don't start a new venture unless you can determine a need in the marketplace. The first thing many entrepreneurs overlook is their business has to fill a need that is currently not being met. Once the need is determined, find out what your competitors are doing well and then doing not so well and start building your business plan from there.
3. Don't accept "good enough", ever. Good enough equals failure or at best the business stays open and you are a slave to something you don't even believe in, and worse, neither do your customers or employees. From the systems to the services and products you offer having something that is remarkable is paramount and a great start for building a brand and positive reputation.
4. Love your customers. Every time a customer enters your store or calls on the phone it's an opportunity to connect with them. Find out what your customers want while spending time with them and kill two birds with one stone. Every interaction your business has with customers need to be positive and personal. Go the extra mile for your customers, treat them like an old friend right out of the gate, and earn their business for life.
5. Don't assume you will be making money the first year or the 5th year...As a general rule everybody knows you need to have enough capital to operate the company at a loss for at least 3-5 years. If you don't have the capital to do this wait till you do and spend the time on your business plan. Rushing to market short on capital is a death sentence for new businesses.
When setting up a business plan in today's economy (and I mean today as it's ever changing) you'll need something special that sets your business apart. Ever order a special at your local restaurant and found out when it arrived at your table it was just especially cheap and really average...yes, we all have. Create something special that is amazing and memorable, something that your customers will talk about for weeks and tell their friends. Offer a special that is unique and impressive and your customers will talk about it; it's the cheapest advertising you'll find.
Our model involves a mix of online and brick and mortar sales which has been essential for us. Creating a website can be a daunting task but is essential. Find a partner you trust to help you get a basic web presence early on and go from there. If you are in retail, you must be online and allow your products to be purchased online. Our store thrives on allowing our customers to shop in our warehouse which doubles as our retail shop. It's one of the easiest ways to grow your customer base and another avenue to connect with consumers presenting your brand the way you see it.
Travis Romine has been in small business for over 20 years and is the owner of Paradise Fibers. Paradise celebrates its 15th anniversary this year and is expanding their business with even Spinning Wheels, natural fiber products and yarn from around the world. Paradise has over 600 different types of wool roving and is currently an industry leader in wool craft supplies market.
Travis Romine - Fibermaster General and CEO
Google+
sales (at) paradisefibers (dot) com
http://www.paradisefibers.com
225 W Indiana
Spokane, WA 99205
(509) 536-7746