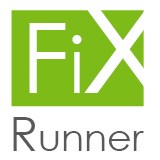 The service will generate a gift report to WordPress users.
(PRWEB) February 06, 2014
FixRunner.com has announced the launch of a new WordPress SEO gift that is being offered. Users interested in reaping SEO benefits for their sites can visit the site to receive a complimentary report detailing their site's current SEO performance and showing what steps need to be taken in order to achieve a top 10 placement on Google.
The service will generate a gift report to WordPress users using the Internet Business Promoter (IBP) program. This software gives a detailed analysis of how the site's ranking compares to the current top 10 sites according to chosen keywords. It also demonstrates the essential steps that must be taken to have better rankings.
Netanel Malka, a spokesperson for FixRunner.com, made the announcement of the promotional trial report's availability in the following statement that was released to the press.
"SEO, or Search Engine Optimization, is a highly efficient tool for marketing websites and ensuring that they receive maximum prominence in Google, Bing and Yahoo. The higher up that websites feature in the search engine results list, the more traffic they will receive. FixRunner.com has had great success with using the Internet Business Promoter software for clients."
The statement continues, "As such, we would like to gift a complimentary SEO report to WordPress users in order to help them get their sites on page 1 of Google. We invite users to our site to redeem this offer and reap the rewards of having better SEO, better traffic and, hopefully, better business."
For website owners keen to embark upon an ongoing SEO strategy, IBP's analysis reports can be subscribed to on an ongoing paid basis. They are accompanied by a money-back guarantee if the advice given and followed does not lead to a page 1 Google ranking. Initially, the first report can be tried without commitment or risk by following the directions on the FixRunner.com website.
FixRunner.com also offers a comprehensive e-learning and support center to all WordPress users. The site features videos and DIY "How To" guides, in addition to paid maintenance services and one-time fixes for WordPress problems.
Learn more by visiting the site at: http://www.fixrunner.com/get-wordpress-website-googles-top-10-guaranteed/.