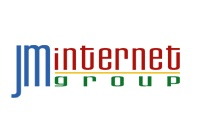 WordPress is the preferred platform for small business SEO today.
San Jose, CA (PRWEB) August 25, 2014
The JM Internet Group, the leader in online SEO training, is proud to announce that the company has completed its transition to the WordPressplatform and has a new emphasis on WordPress SEO consulting services. WordPress SEO ConsultingWordPress, of course, is one of the top-rated CMS platforms and has a strong reputation as an SEO-friendly platform. The company now encourages its clients and students to transition to WordPress for effective search engine optimization."WordPress is a wonderful platform, especially when combined with SEO-friendly plugins like Yoast," explained Jason McDonald, director of the JM Internet Group. "We have now transitioned to WordPress for both of all of our main sites."
To browse the new website, fully optimized for search engine optimization, please visit http://www.jm-seo.org. The company's other sites are http://www.jm-seotips.org (SEO Tips blog) and http://www.jasonmcdonald.org/ (Jason McDonald).
SEO Training Online: Course Outline
The company is a leader in online SEO training. Its next introductory no-cost session on the 'Top Ten Tools for SEO' will September 5, 2014. Then, on the course kicks off with keywords for search engine optimization. Here is a description of the course schedule:
Keywords – identifying high volume, high value keyword for each individual industry
Page Tags – the primary tags that are good for SEO
Link Building – understanding how to build links, especially post-Penguin and post-Panda
Blogging and Press Release SEO – how to blog for SEO and how to leverage press releases, including with 'nofollow' links
Website Tools – understanding Google and Bing webmaster tools
Google Rank and Workshop – using rank tactics to measure success
Google Analytics – introductory class on Google Analytics and metrics issues
About JM Internet Group
The JM Internet Group provides SEO, Social Media Marketing, and Google AdWords training and courses for busy marketers and businesspeople. Online search engine optimization training helps explain keywords, page tags, link building strategies and other techniques needed to climb to the top of search engine rankings for Google, Yahoo, and Bing. The teaching methodology is hands on, with live examples and discussions, taught from the convenience of each student's computer. Contact:
JM Internet Group, Media Relations
Web. http://www.jm-seo.org/
Email. jm(dot)internetgroup(at)gmail(dot)com
Tel. +1-510-713-2150