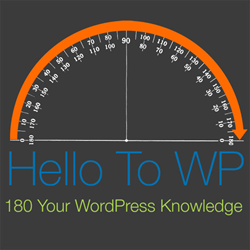 Sacramento, CA (PRWEB) June 30, 2014
Hello To WP has announced a series of WordPress certification courses for WordPress users of all skill levels. These online courses are designed to familiarize users with properly managing their WordPress website.
Created by WordPress developers, the purpose behind Hello To WP was originally to train clients on using their new websites. The opportunity to help many more people on a global scale was realized and adopted into the goal of fostering a fun learning experience for users of WordPress.
Hello To WP consulted with the top experts in the Bay Area, California educational workforce for curriculum development and lesson planning in order to create effective teaching strategies for WordPress, with a focus on student engagement and achievements.
Courses are present in an all-age friendly video format, with quizzes to go along with each video and stage of the course. Quizzes are written to assist students in focusing on what is important within each lesson. Each video is carefully produced in order to familiarize users with the correct WordPress vocabulary and terms.
These video courses offer a fun way to learn a new skill. The videos are kept up to date with the latest version of WordPress.
Free videos without the courses are available on the Hello To WP YouTube channel.
Certification courses are available as a paid subscription service. For more information or to be notified of the official release, visit http://www.hellotowp.com