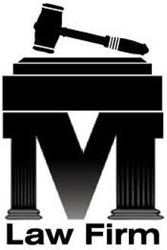 Workers like Michael need to make sure that they have the right representation. It's simply about making sure that whoever is hurt is properly taken care of.
New York, NY (PRWEB) September 04, 2013
The National Highway Administration (NHTSA) maintains a fatality analysis reporting system containing data on roadway work zone fatalities. In the most recent report, there were over 32,000 worker fatalities reported, equivalent to 1 fatality every 15 hours over the course of a year. Thousands of workers are killed or seriously injured on the job and Munawar & Andrews-Santillo, LLP specializes in workers compensation representation to ensure the victims of work related injury or death rights are protected to the fullest extent of the law.
The near death of Michael D. Spanier on Highway 50, on August 15th as reported by Fox 11 in Reno, is a prime example of this lack of concern for safe working environments. Road workers are nothing new to the highway, however, the dangers of passing cars and the possibility of death is something these workers are faced with daily. The simple act of well positioned road work signs, reduced speed limits in work areas, and tougher penalties for drivers that cause accidents can reduce the risk of injury and or fatality for these workers. Michael was involved in a horrific accident that involving seven people, sustaining life threatening injuries they were airlifted to a local hospital. Although Michael didn't die, this is a danger that is faced with every day on the job.
"Because of this, workers like Michael need to make sure that they have the right representation. It's simply about making sure that whoever is hurt is properly taken care of." Says Adnan Munawar of Munawar & Andrews Santillo LLP.
While the Department of Transportation has made great strides in strengthening awareness and enforcing tougher penalties for drivers who cause accidents in work zones, victims still need expert representation to guide them through the claim process.
New York law provides benefits for almost all workers injured on the job. Although benefits are mandated, many initial claims are not approved because they are not properly and timely filed. This makes it critical to have experienced and knowledgeable legal representation — with the right New York City Workers' Compensation attorney, you can improve your chances of success.
About Munawar & Andrews-Santillo, LLP
http://www.mlawfirm.com
http://workers-compensation-lawyers-nyc.com/
Munawar & Andrews-Santillo, LLP ("MLawfirm") is a Personal Injury Law Firm in New York City. Our team of highly qualified and skilled attorneys handles and represents clients in a wide range of legal areas including: Car/Auto Accidents, Bike Accidents, Truck Accidents, Construction Accidents, Workers Compensation, Medical Malpracticeand No-Fault Collection/Litigation/Arbitration or Accidents. If you need legal help feel free to contact our attorneys. We are available 24 hours a day, 7 days a week, 365 days a year to our clients. Because Insurance companies have their attorneys, adjusters and representatives well trained to defend, delay and frustrate your right to recover full and adequate compensation and damages. One of our greatest strengths is that we are Trial Lawyers. That means we prepare client's case as if it is going to court and we use tireless effort to secure the best possible results for them. At Munawar & Andrews-Santillo LLP, a preeminent New York law firms, no case is too large or too small. Our attorneys treat all clients with the respect and dignity they deserve. Our law firm and attorneys work hard to deliver the very best results to all of our clients. Do you have a legal issue? Do not hesitate to call for free consultation at (212)-400-4000.
"Lawyer Advertising"
"Prior results do not guarantee a similar outcome."
"Content of the press release is not intended to provide legal or other advice or to create an attorney-client relationship."