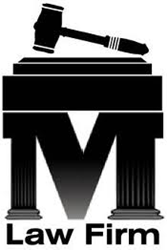 New York law provides benefits for almost all workers injured on the job. Although benefits are mandated, many initial claims are not approved because they are not properly and timely filed
New York, NY (PRWEB) September 16, 2013
Workers' compensation was the first form of social insurance, designed to provide benefits to those who suffered work-related injuries or illnesses. The federal government established a civilian employee compensation program in 1908 to protect workers engaged in hazardous work. Today, each of the 50 states, District of Columbia, Puerto Rico and the U.S. Virgin Islands manage their own programs, with no federal financing or administration.
There is little consistency in state worker's compensation programs, varying in terms of insurance providers, what injuries and illnesses are covered, and the overall level of benefits provided to the beneficiary. One thing that is consistent is the rising cost associated with these programs.
The National Academy of Social Insurance (NASI) recently reported that in 2011 $60.2 billion dollars, a 3.5 percent increase over the $58.2 billion in 2010 was spent on paid benefits. Costs to employers also rose by 7.1 percent in 2011.
"New York law provides benefits for almost all workers injured on the job. Although benefits are mandated, many initial claims are not approved because they are not properly and timely filed." states Adnan Munawar, Partner at Munawar & Andrews-Santillo LLP "This makes it critical to have experienced and knowledgeable legal representation — with the right New York City Workers' Compensation attorney, you can improve your chances of success."
Workers' must proceed carefully when applying for benefits—disability, workers' compensation, lost wages or retirement disability. A small mistake in a filing the workers comp claim can make the difference between immediate benefits or months, possibly years of delay or denial.
Having a workers compensation lawyer provides the worker with an advantage, because not having a lawyer in place before a claim for any type of benefits is denied can weaken an appeal. Tight deadlines often leave too little time to gather the necessary medical exams and records for building a solid case. Contact a New York Workers Compensation lawyer at 212.400.4000 to receive information about the workers compensation claim process and to avoid any missteps or delays.
About Munawar & Andrews-Santillo, LLP
http://workers-compensation-lawyers-nyc.com/
http://workers-compensation-lawyers-nyc.com/what-to-do-if-injured-at-work/
http://workers-compensation-lawyers-nyc.com/how-to-file-workers-comp/
Munawar & Andrews-Santillo, LLP ("MLawfirm") is a Personal Injury Law Firm in New York City. Our team of highly qualified and skilled attorneys handles and represents clients in a wide range of legal areas including: Car/Auto Accidents, Bike Accidents, Truck Accidents, Construction Accidents, Workers Compensation, Medical Malpractice and No-Fault Collection/Litigation/Arbitration or Accidents. If you need legal help feel free to contact our attorneys. We are available 24 hours a day, 7 days a week, 365 days a year to our clients. Because Insurance companies have their attorneys, adjusters and representatives well trained to defend, delay and frustrate your right to recover full and adequate compensation and damages. One of our greatest strengths is that we are Trial Lawyers. That means we prepare client's case as if it is going to court and we use tireless effort to secure the best possible results for them. At Munawar & Andrews-Santillo LLP, a preeminent New York law firms, no case is too large or too small. Our attorneys treat all clients with the respect and dignity they deserve. Our law firm and attorneys work hard to deliver the very best results to all of our clients. Do you have a legal issue? Do not hesitate to call for free consultation at (212)-400-4000.
"Lawyer Advertising"
"Prior results do not guarantee a similar outcome."
"Content of the press release is not intended to provide legal or other advice or to create an attorney-client relationship."