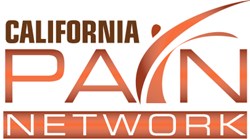 The Orange County pain management doctors in the CA Pain Network now offer over 20 effective treatment options for Workers Compensation Patients.
Santa Ana, CA (PRWEB) October 09, 2013
When it comes to the best workers compensation pain management treatment, the Orange County pain management doctors in the California Pain Network offer premier options for pain relief. With over twenty treatment options with twenty doctors at twenty locations, the Board Certified doctors offer impressive success rates for pain relief and return to work. Call (714) 261-9131 for more information and scheduling.
Treatment options include both medication management and interventional procedures. This may include oral or topical pain medications such as NSAID or steroid creams, muscle relaxers, neurogenic medications like Lyrica or narcotics when indicated.
The incredible array of interventional treatments helps those with back, neck or extremity pain. Therapies may include trigger point injections, facet or medial branch blocks, three different kinds of epidural steroid injections, SI joint injections and modern, cutting edge options such as radiofrequency ablation and spinal cord stimulator implants.
The Board Certified pain management doctors in Orange County are able to customize treatment plans and achieve over a 75% success rate with patients. The doctors are on a lot of Medical Provider Networks and are not only experts in patient treatment but also administrative paperwork.
Along with pain management doctors, the CA Pain Network also offers orthopedic doctors, spine surgeons and chiropractors as well who accept workers compensation claims.
For premier workers compensation pain management treatment in Orange County, call (714) 261-9131.