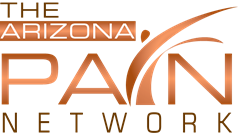 Workers' compensation treatments with Arizona Pain Network include over 25 treatment options and amazing success!
Phoenix, Arizona (PRWEB) April 26, 2017
The Arizona Pain Network is now offering over twenty five treatment options for workers compensation patients. The new options include regenerative medicine therapies along with new peripheral nerve blocks and electrical stimulation. Call (602) 507-6550 for more information and scheduling.
Sustaining an injury on the job can make one's life extremely difficult trying to provide for one's family, play with kids and participate in recreational activities. Having access to top care is critical to achieving pain relief and returning to work. Therefore, the providers in the Arizona Pain Network are continuously adding new therapies.
Treatment options include both medication management and interventional procedures, which are individualized to obtain the best outcomes. Thankfully, over 95% of patients are able to avoid the need for potentially risky surgery. Procedure options often include the latest cutting edge procedures such as radiofrequency ablation, occipital blocks, and various types of joint injections.
The new options include regenerative medicine procedures. These include both PRP therapy along with stem cell procedures. These procedures have been revolutionary, as they actually help to repair and regenerate damaged tissue as opposed to just masking pain.
The additional new options include peripheral nerve blocks. These procedures offer the ability to obtain very focused pain relief for conditions involving nerve compression due to an issue outside the spinal region.
Treatment is available with the workers compensation doctors in Arizona Pain Network at seven locations throughout the Valley including Chandler, Gilbert, Phoenix, Glendale, Scottsdale and surrounding areas. The administrative paperwork is comprehensive, helping to support each patient's claim effectively.
Both state and federal claims are treated. For fast, effective work injury treatment in Arizona, call the Network today at (602) 507-6550.