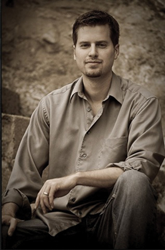 We had a number in mind for the year, and already we've hit it by giving clients our all.
Corona, CA (PRWEB) August 07, 2015
Corona, CA Worker's Compensation attorney Brian Freeman set out in January to have a successful year of worker's compensation litigation. Little did he expect that his firm would surpass its goal for the year before August. This month, Workers' Compensation Lawyer, Inc. delivered in filing its 100th case in 2015, easily exceeding expectations under Freeman's vigorous, nontraditional leadership.
"We had a number in mind for the year, and already we've hit it by giving clients our all," Freeman said. "Our approach is working better than anyone anticipated."
Freeman's close involvement with his clients is not the norm among Worker's Compensation attorneys, unfortunately. Less committed firms may not even review the case until the court date or trial, leaving clients who have already suffered trauma to go through an additional, miserable experience. Freeman and his team at Workers' Compensation Lawyer not only become very active in the process to achieve the best results, but they also keep clients in the loop on the process and status of their own case.
Workers' Compensation Lawyer has taken a decidedly unorthodox tack. For the first few years after passing the California State Bar exam in 2008, Freeman went without a traditional formal office as he darted between meetings and court dates. He found success attending to clients in an open environment, suited to their needs and the demands of his fast-paced work. This "off-the-grid" mentality has carried over to the organization of Workers' Compensation Lawyer, Inc. The firm runs its office equipment exclusively from solar power, a feature Freeman hopes to continue as his legal team grows.
In a further reflection of Freeman's focus on outcomes over traditional restrictions, the firm's highly motivated staff works from home. Freeman promotes this structure because he sees value in putting together the right team -- a group of people with genuine interest in making a personal investment in the shared mission of bringing results to clients. He sees, as all his staff does, that embracing work from home can be highly efficient and rewarding.
Much of the growth and success Workers' Compensation Lawyer enjoys can be linked to the firm's strong reputation in online forums and communities. These groups provide a transparent way for people to find out who they can turn to in the unfortunate event that they need to contact an attorney. Brian's results, and his five-star online ratings and reviews, speak for themselves.
About Workers' Compensation Lawyer Inc.
Representing injured workers in Southern California, Workers' Compensation Lawyer is dedicated to "fighting for the average Joe®." Attorney Brian W Freeman handles all kinds of work-related injury cases, from catastrophic loss of limb, to psychological-stress injuries. With a background in civil litigation, Brian is passionate about fighting for the rights of California's injured workers in the complex workers' compensation system. He seeks to receive maximum value for his clients and there is no fee to the injured worker unless they win a recovery. CA Lic. # 256439. (844) 428-4563 / 11762 De Palma Road #1C PMB 301, Corona, CA, 92883
About NALA™
The NALA offers local business owners new online advertising & small business marketing tools, great business benefits, education and money-saving programs, as well as a charity program.
PR Contact:
news(at)thenala.com
805.650.6121, ext. 361