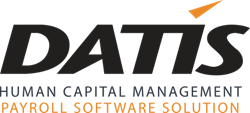 "1 in 3 organizations reported a turnover rate of over 20%"
Tampa, Florida (PRWEB) February 13, 2017
DATIS HR Cloud, Inc., released the results of their 2017 Workforce Management Trends Survey measuring priorities of Health and Human Services executives and their readiness to address emerging Workforce Management trends in 2017.
Results from the nationwide survey of 284 industry executives, whose titles range from CEOs to HR Directors, revealed numerous communication barriers within organizations and identified major flaws in many recruiting and retention strategies.
Most respondents agreed that recruiting and retention should be the focus for their organization in 2017, yet over 75% of respondents described their recruiting process as "Slightly Effective" or "Moderately Effective."
Other key findings include:

49.4% of organizations have dealt with compliance issues within the past 12 months
1 in 3 organizations (32.4%) reported a turnover rate of over 20%
40% of organizations currently do not have a plan to increase employee engagement
Over 60% of organizations plan to invest in data and analytics tools over the next 12 months
Around 75% of organizations plan to increase their headcount in 2017
Workforce management continues to play a crucial role in an organization's ability to grow and develop. This report highlights that many executives feel unprepared for upcoming workforce management trends that they may experience in 2017. The report also identifies issues that could cause serious problems for organizations moving forward.
DATIS customers, which are comprised mostly of organizations in the health and human service industry, rely on DATIS to make workforce management issues a thing of the past. DATIS' Workforce Management Solution generates real-time reports that provide users with innovative and actionable insights.
For more information about the survey results access the full survey report here: http://go.datis.com/WFMSurveyReport_HP
DATIS Methodology
DATIS surveyed 284 U.S adults employed full-time at Health and Human Services organizations throughout December 2016. The majority of respondents worked in organizations with 200-1000 employees. Over half of the survey respondents were either CEOs or HR professionals. The report compiled results from a survey distributed online and through an e-mail invitation.
About DATIS
DATIS brings together the best in cloud technology, industry expertise, and superior customer service to deliver a holistic Human Capital Management and Payroll Software that manages the entire employee lifecycle in one cloud-based workforce application. Built on a foundation of Position Control, the DATIS software is a completely configurable solution designed to enable health and human services organizations to increase compliance and revenues while reducing expenses and risks. Visit http://www.datis.com to learn more, or follow us on LinkedIn, Twitter, Facebook, Google+, and Instagram.