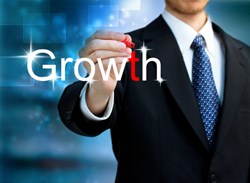 Looking For Where to Find Business Working Capital with Bad Credit? Look No Further, BusinessCashAdvanceGuru.com Now Offers the Solution
Nationwide (PRWEB) September 03, 2013
For years, large corporate banks have actually reported decreases in their business lending, which in turn, costs average consumers more for everyday goods and services.
"Small, mid-size and large banks have each reported a steady decline in small business loans since the recession, and each has followed a downward trajectory in all three loan-size categories," according to a news article appearing recently in the Washington Post.
Business Cash Advance Guru is one such lender, which supplies poor credit business loan products to companies wishing to expand their footprint, venture into another market, hire more employees, purchase more inventory and/or materials, or buy operating equipment, and many more reasons.
These alternative lenders provide business working capital poor credit loans while the large, mega banks continue to hold an astounding $1.863 trillion in their private reserves. Big corporate banking institutions have held onto money supplied by the federal government, leaving businesses with the necessary resources to thrive.
"Although the [Federal Reserve] has disbursed $2.284 trillion in new money (the monetary base) since August 1, 2008, one month before the 2008 financial crisis, 81.5 percent now sits idle as excess reserves in private banks. The banks are not required to hold excess reserves. The excess reserves exploded from $831 billion in August 2008 to $1.863 trillion on June 14, 2013. The excess reserves of the nation's private banks had previously stayed at nearly zero since 1959 as seen on the St. Louis Fed's chart," Professor Robert Auerbach of the University of Texas recently wrote in the Huffington Post.
Business Cash Advance Guru, a leading provider of business working capital poor credit loan products, states that it does not base it lending approval on corporate and personal credit history, nor does it require certified financial statements. Instead, this alternative lender approves its loans based on credit card receivables and future bank deposits.
Small companies, from restaurants, to automotive repair, to medical practice, to retailers, and many others now know where to find business working capital with bad credit. Business Cash Advance Guru offers low, competitive rates, with flexible repayment terms. Small businesses can borrow and be approved for between $5,000 and $500,000, in as little as 24 hours.
These loans have tax benefits and funds are generally available within 5 to 10 business days, directly deposited into the applicant's checking account. Funds can be used for any purpose. For companies who want to know where to find business working capital with bad credit, alternative lenders are the leading resource. Unlike large corporate banks, Business Cash Advance Guru does not require applicants to fill out lengthy loan applications, weeks to process said application, past tax returns, certified financial documents, credit history, substantial collateral commitments, and personal guarantees.
Small businesses can get the funds they need in a short amount of time with minimum effort. Rates start at fewer than 2 percent, and there are no fixed repayment terms, "When you need a customized solution we can help. We think out of the box, to customize solutions that work for your business in today's marketplace" the lender states on its website.
Common alternative lending services that Business Cash Advance Guru.com now offers include:

Business Cash Funds Fast
Merchant Loans
Unsecured Business Loans
Merchant Cash Advances
Small Business Loans
Business Loans
Unsecured Business Loans
Business Loan Alternative
Bad Credit Small Business Loan
Franchise Business Loans
Medical Business Loans
Retail Business Loans
Business Working Capital
More services are available, in addition to the above list, through the website at: http://www.businesscashadvanceguru.com.
Business Cash Advance Guru expanded nationwide services are now available in the following geographical areas:
Alabama, Alaska, Arizona, Arkansas, California, Colorado, Connecticut, Delaware, District of Columbia, Florida, Georgia, Idaho, Illinois, Indiana, Iowa, Kansas, Kentucky, Louisiana, Maine, Maryland, Massachusetts, Michigan, Minnesota, Mississippi, Missouri, Montana, Nebraska, Nevada, New Hampshire, New Jersey, New Mexico, New York, North Carolina, North Dakota, Ohio, Oklahoma, Oregon, Pennsylvania, Rhode Island, South Carolina, South Dakota, Tennessee, Texas, Utah, Vermont, Virginia, Washington, Washington DC, West Virginia, Wisconsin, and Wyoming.
About TieTechnology
Business Cash Advance Guru, a division authorized by TieTechnology, LLC. TieTechnology, LLC, specializes in service based solutions for businesses. Services provided by TieTechnology are merchant credit card processing, business service telecommunications, and web based visibility marketing. The advantages of doing business with TieTechnology are, their commitment to their customer service excellence and the offering of one stop solutions to all business to business service product needs for the customers' convenience. To learn more about their wide assortment of business services, please visit http://www.tietechnology.com, Or, http://www.businesscashadvanceguru.com
TieTechnology, LLC
813-856-0223 x150
888-809-9243 x150