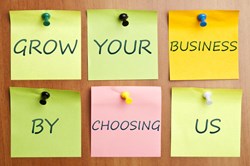 New Working Capital Loan Options Available, Care of BusinessCashAdvanceGuru.Com
Nationwide (PRWEB) November 08, 2013
Small businesses seeking working capital loans will find easy to obtain, low cost business financing with flexible repayment options and tax benefits, courtesy of the alternative lender, Business Cash Advance Guru.Com
Since the national economic downturn, restaurant business loans and other commercial capital financing have become less available, "Small business lending has dropped substantially since the Great Recession. While some measures of small business lending are now above their lowest levels since the economic downturn began, they remain far below their levels before it. For example, in the fourth quarter of 2012, the value of commercial and industrial loans of less than $1 million, a common proxy for small business loans, was 78.4 percent of its second-quarter 2007 level. Despite an increase of nearly 100,000 small businesses over the period, the number of these loans dropped by 344,000 over the 2007 to 2012 period," reports the F ederal Reserve Bank of Cleveland.
Business Cash Advance Guru is filling the void left by the large corporate banks which are continuing to hoard hundreds of billions of dollars in their reserves. For a short period after the official end of the Great Recession, some regional banks and credit unions have provided access to business grade funding. This trend lasted for some months, but ultimately came to an end as federal banking regulations became stricter.
Currently obtaining business financing requires an applicant company to have a nearly perfect credit file, with few or no blemishes, and to have substantial assets. Other requirements of large corporate banks are applicant businesses disclose all assets and liabilities as well as submit certified financial statements and tax returns. The owner must often pledge collateral and sign a personal guarantee for the loan process to move forward; a process which takes several weeks.
"BusinessCashAdvanceGuru.Com makes obtaining financing approval as fast and as simple as completing a credit card application. The goal of providing access to business grade capital swiftly and easily to small businesses across the country is realized through the alternative lender's release of its proprietary commercial funding system."
With alternative lender Business Cash Advance Guru.Com, applicant companies do not have to undergo a credit history review. Businesses can qualify to receive between $5,000 and $500,000 in capital. Approvals are 98 percent, and funds are deposited directly into the business' checking account in a week and funds may be used for any purpose. Payments are based on a percentage, not a fixed sum, adjusting down during slow months.
Common alternative lending services that Business Cash Advance Guru.Com now offers include:

Business Cash Funds Fast
Merchant Loans
Merchant Cash Advances
Small Business Loans
Business Loans
Business Loan Alternative
Bad Credit Small Business Loan
Franchise Business Loans
Medical Business Loans
Retail Business Loans
Restaurant Loans
Poor Credit Business Loans
Business Working Capital
More services are available, in addition to the above list, through the website at: http://www.businesscashadvanceguru.com.
Business Cash Advance Guru.Com expanded nationwide services are now available in the following geographical areas:
Alabama, Alaska, Arizona, Arkansas, California, Colorado, Connecticut, Delaware, District of Columbia, Florida, Georgia, Idaho, Illinois, Indiana, Iowa, Kansas, Kentucky, Louisiana, Maine, Maryland, Massachusetts, Michigan, Minnesota, Mississippi, Missouri, Montana, Nebraska, Nevada, New Hampshire, New Jersey, New Mexico, New York, North Carolina, North Dakota, Ohio, Oklahoma, Oregon, Pennsylvania, Rhode Island, South Carolina, South Dakota, Tennessee, Texas, Utah, Vermont, Virginia, Washington, Washington DC, West Virginia, Wisconsin, and Wyoming.
About Us
Business Cash Advance Guru.Com, a division authorized by TieTechnology, LLC. TieTechnology, LLC, specializes in service based solutions for businesses. Services provided by TieTechnology are merchant credit card processing, business service telecommunications, and web based visibility marketing. The advantages of doing business with TieTechnology are, their commitment to their customer service excellence and the offering of one stop solutions to all business to business service product needs for the customers' convenience. To learn more about their wide assortment of business services, please visit: http://www.businesscashadvanceguru.com
TieTechnology, LLC
813-856-0223 x150
888-809-9243 x150