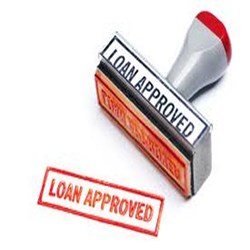 Announcing Easy to Qualify, New Working Capital Financing Options for Small Businesses, Courtesy of CashFundsFast.Com, a Leading Alternative Lender
Nationwide (PRWEB) January 21, 2014
Working capital is difficult to obtain in the post-Great Recession era, as big banks continue to impose strict lending guidelines for obtaining business loans. Savvy owners are turning to alternative lenders, finding merchant cash advance options to an easy, reliable source of commercial funding. Lenders like CashFundsFast.Com are filling the void left by traditional banks.
Businesses must meet a slew of strict qualification guidelines to secure a loan these days, "Nearly all small business credit lending banks, along with other financing establishments, require a detailed strategic business plan of any business before they take a look at application for the loan. When planning the strategic business plan make certain the strategic business plan provides particulars of its short and long-term goals, the business generating potential, just how much the business requires before starting. When it is able to expect a potential return out of the business and when it'll require improvements before reaching the new phase and so on," the Wall Street Journal explains.
However, this alternative lender makes financing easy; small businesses can apply online and receive approval within 24 hours. Funds are deposited directly in a week, and rates start at 1.9 percent. Payment installments are based on a percentage, so monthly repayments automatically decrease during slow sales months, making this loan very affordable.
"CashFundsFast.Com is a reliable source for business capital and makes commercial funding quick and easy; it's as simple as completing a credit card application. The lender basis its success on the businesses it helps to fund, providing capital when needed at a low cost and with a credit history review. Through its proprietary commercial funding system, small companies have an alternative to traditional lenders, which impose strict qualification guidelines, require collateral and full financial disclosures."
About Us
http://www.CashFundsFast.Com is a division authorized by TieTechnology, LLC. TieTechnology, LLC, specializes in service based solutions for businesses. Services provided by TieTechnology are merchant credit card processing, business service telecommunications, and web based visibility marketing. The advantages of doing business with TieTechnology are, their commitment to their customer service excellence and the offering of one stop solutions to all business to business service product needs for the customers' convenience. To learn more about their wide assortment of business services, please visit http://www.tietechnology.com.
TieTechnology, LLC
813-856-0223 x150
888-809-9243 x150