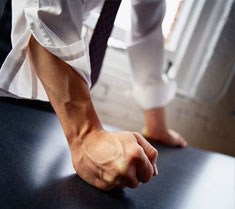 Seattle, WA (PRWEB) August 03, 2013
A workplace violence video from Carlton's Training can depict some issues that may be uncomfortable to witness. But it is important to know of these true incidents to help understand how to prevent them in the future. So often it is the little things that can send a former employee into a rage that can change the fates of so many people. Carlton's Training is dedicated to preventing violence in the workplace and has a new workplace violence video implemented into their widespread training regimen.
The key to stopping workplace violence is prevention. A company has to be able to see warning signs and know what hazards to avoid. When there are disagreements between employees, it isn't enough to help resolve them. There needs to be follow-ups as depicted in these workplace violence videos. This ensures that a sense of fair play was involved and that even if one person won the argument that the other feels their voice was heard and that there are no hard feelings. This keeps small problems from becoming large catastrophic ones.
A lot of workplace violence can be the result of hurt feelings and small acts of violence from one employee to another. But other times it can be the result of a termination handled inappropriately and one employee doing harm to an entire organization. This is why termination policies are very important. When an employee is let go, they have to be heard and to be able to tell their side of the story. Also, a lot of companies provide job-seeking skills and interviewing skills for their people in an effort to help smooth the transition and move on to another company where their skills can be utilized.
A lot of the subject matter can get pretty heavy and extend into other tough topics such as harassment. The harassment training video "Harassment Is" really handles the subject well. It shows companies how to allow a place for employees to file grievances and how to assist employees in learning what behavior is acceptable. For issues that bleed into a forms of harassment that are sexual in nature, the sexual harassment video Let's Get Honest deals with very modern scenarios happening in the workplace today.
Carlton's Training utilizes its courses in workplace violence videos to demonstrate how a company can protect and prevent these issues from occurring. The other programs and subjects they handle are Dewitt Jones training videos and Diversity training videos, to name a few. To view any training videos on these subjects, to view any workplace violence videos or learn more about this company, click on their site here at Carlton's Training.