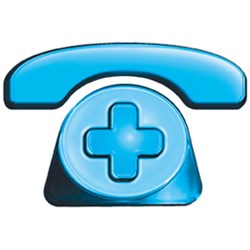 The construction industry is one of the riskiest in which to work
London, UK (PRWEB UK) 3 September 2013
The HSE website, which was updated in July this year, states that working at height is one of the most risky jobs in the country, and poses threats not just for the people working at height, but also for those working on the ground beneath them. Despite this news, some construction companies continue to ignore regular safety warnings, leaving companies like the Accident Advice Helpline to pick up the pieces after an accident.
According to the Health and Safety Executive (HSE) working at height is the most hazardous part of operating in the construction industry. The industry in general is widely recognised as being one of the most dangerous in which to work, coming second only to agriculture, but some companies insist on ignoring safety warnings concerning working at height.
Despite having a dedicated website set up and numerous documents giving guidelines on how to work more safely with heights, the number of injury claims resulting from falls from height is still on the up, according to leading UK law firm, the Accident Advice Helpline.
As a leading company that deals with workplace accident claims following a construction industry accidents, the Accident Advice Helpline knows all too well what the impact of poor health and safety in construction can be. Their representative had this to say,
"We process many workplace accident claims during the course of a year, and some injuries are life-changing, devastating not only to the victim, but also their families.
"Companies need to realise the seriousness of working at height and the risks that are involved, not just to the people up there on the scaffolding, but also to other workers and innocent passers by who may be on the ground below."
The Health and Safety Executive provide vast amounts of information and guidance on their website, and are the national regulator for health and safety in the workplace.
The Accident Advice Helpline is a leading accident and injury law firm, offering support and advice to anyone thinking of making a third party accident claim for compensation. Their helpline is open 24 hours a day, and can be reached on 0800 6897 221.