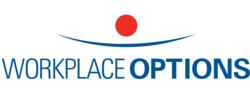 Raleigh, NC (PRWEB) July 01, 2013
Workplace Options, a global employee effectiveness company and work-life services provider, was awarded the 2013 Innovation of the Year Award for its Global Website, a customizable, multilingual website that provides access to its employee support service, information about related benefits and relevant educational articles. The award was presented on June 21st at the Employee Assistance European Forum's (EAEF) annual conference in Dublin, Ireland.
The Innovation of the Year Award honors organizations and individuals who implement an innovation in a service or product in employee assistance program (EAP) delivery or practice. Workplace Options created a web platform and content management database to fully support several languages, including Dutch, Italian, Korean, Malay and Portuguese. The Global Website is customizable and allows customers to access work-life articles, instant message counselors and view webinars, among other benefits.
"The employee assistance sector thrives on innovation that supports both the individual who is seeking assistance, as well as enlightened employers that recognize the benefits of a healthy, happy and focused workforce. Workplace Options' Global Website is a very worthy winner of the EAEF Innovation Award, notably for the way in which it can engage and support employees in a range of languages," says Kate Nowlan, EAEF President.
"We are honored to be recognized by such a respected authority on European employee assistance," said Alan King, President and Chief Operating Officer, Workplace Options. "Our Global Website is at the forefront of innovation in EAP services and is an excellent example of our priority to accommodate cultural differences for all of our clients."
The Global Website was selected in part due to the number of available languages. In addition to the 20 languages currently offered to clients, sites in Arabic, Czech, Hungarian, Polish and Traditional Chinese are scheduled to roll out by the end of 2013.
About EAEF
The EAEF is dedicated to the development of employee assistance and work-life services in Europe. It is a non-profit making organisation that has been working to enhance the professional delivery of workplace and wellbeing solutions throughout Europe since 2002. EAEF members include individuals and organisations from over 25 countries across Europe, Asia Pacific and North America. Members enjoy the opportunity to share expertise, access best practice resources and information, as well as networking with other employee assistance professionals online and in person at the annual conference. For more information go to http://www.eaef.org.
About Workplace Options
Workplace Options helps employees balance their work, family and personal life in order to make their lives healthier, easier and more productive. The company's world-class employee support and work-life services provide information, resources, referrals and consultation on a variety of issues ranging from dependent care, legal and financial issues to stress management and wellness.
Drawing from an international network of credentialed providers and professionals, Workplace Options is the world's largest integrated employee support services and work-life provider. Service centers in Raleigh, N.C., London, Toronto, Dublin and Singapore support more than 40 million employees in 30,000 organizations, more than 200 countries. To learn more, visit http://www.workplaceoptions.com.
###