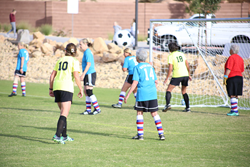 Every participant in the Games is a champion. The Games are a way to encourage lifetime mental and physical fitness
ST. GEORGE, UTAH (PRWEB) March 03, 2017
Each year on March 1, many people's thoughts turn to longer days, warmer weather and the promise of spring. For thousands of senior athletes around the national and even around the world, their thoughts turn to getting ready for October and the Huntsman World Senior Games held in St. George, Utah. March 1 is the first day that athletes can register for the annual event that happens to be the largest of its kind in the world.
Athletes age 50+ can visit http://www.seniorgames.net today for information or to register for their favorite sport. Registration for this year's event closes on September 1, 2017, but many sports reach participation caps long before the deadline so early sign-up is recommended.
Graham Johnston of South Africa has been a long time participant of the Games as a world-record holding swimmer. "Every participant in the Games is a champion. The Games are a way to encourage lifetime mental and physical fitness," he says.
The Games were first held in St. George, Utah in October of 1987. A few hundred athletes competed that first year. Since that time, the Games have grown to a world-wide phenomenon, welcoming athletes from over 75 different nations. Today, more than 11,000 athletes compete in their choice of 30 different sports, pushing boundaries and changing opinions on what it means to actively age.
"I love the Games for many reasons: camaraderie, seeing old and new friends, competition, outstanding organization and beautiful scenery," says Frank Goulard a runner and triathlete from Oregon.
In addition to the sporting competitions, the Games offers an impressive Olympic-style opening Ceremonies, social events and a series of health screenings that have been instrumental in providing valuable, even lifesaving information available free of charge.
__________________
The Huntsman World Senior Games is the largest annual multi-sport event in the world for athletes age 50 and better. The event takes place every October in St. George, Utah, and offers 30 different sports to more than 11,000 athletes. In 2017 the Games from October 9 - 21. For additional information visit http://www.seniorgames.net