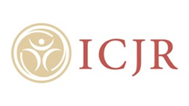 San Diego, CA (PRWEB) January 16, 2014
Fulfilling the need for enhanced global education in orthopaedics, the International Congress for Joint Reconstruction (ICJR) and the European Knee Associates (EKA) will bring together the global orthopaedic community for the first-ever worldwide congress dedicated to joint arthroplasty. The World Arthroplasty Congress, 16-18 April 2015 in Paris, France will be combined with EKA's 3rd Best Current Practice in Europe (BCPE) meeting, offering orthopaedic surgeons and allied health professionals a venue to explore the advances and challenges in knee and hip arthroplasty from a global perspective. The congress is the latest addition to the ICJR line-up of leading meetings and interactive educational opportunities.
Worldwide, there is a growing demand for joint reconstruction procedures, driven by an increasing over-50 demographic and significant economic expansion. In emerging countries such as Brazil, India, and China, for example, the reconstructive joint implant market is projected to grow to more than $4.5 billion by 2017(1). As a result, there is strong need for orthopaedic surgeons to stay current on new procedures, technologic advances, and cutting-edge research in the field to improve patient outcomes and optimize costs. The World Arthroplasty Congress will provide opportunities to learn from an elite global faculty of orthopaedic experts from North America, South America, Europe, Asia, and Australia.
The meeting is being developed in partnership with the ICJR and EKA's global affiliates in the Middle East, China, Japan, India, Southeast Asia, Australia, and Latin America. "ICJR is in a unique position to pull together the only truly global meeting on joint arthroplasty," said W. Norman Scott, MD, FACS, President of ICJR. "Input from our faculty and global partners will be instrumental as we develop the curriculum for this meeting, which will explore the practice of orthopaedics around the world."
The World Arthroplasty Congress leadership includes orthopaedic surgeons who are experts and innovators in hip and knee arthroplasty:

Jean-Noël Argenson, MD, PhD, Chairman of Orthopaedic Surgery, Aix-Marseille University, Hospital Sainte-Marguerite, Marseille, France, President of EKA
Arlen D. Hanssen, MD, Professor of Orthopaedic Surgery, Mayo Clinic, Rochester, Minnesota, United States, Vice President of ICJR
W. Norman Scott, MD, FACS, Clinical Professor of Orthopaedic Surgery, Albert Einstein College of Medicine; Director, Insall Scott Kelly Institute of Orthopaedics and Sports Medicine; Associate Attending Orthopaedic Surgeon, North Shore LIJ Health System; Associate Attending Orthopaedic Surgeon, Lenox Hill Hospital, New York, New York, United States, President of ICJR
Jan M. K. Victor, MD, PhD, Head of Department of Orthopaedic Surgery and Traumatology, Ghent University Hospital, Ghent, Belgium, 2nd Vice President of EKA
"There are many choices for the orthopaedic community for continuing education. What sets the World Arthroplasty Congress apart is our faculty and our exploration of current, cutting-edge surgical practices, as well as our in-depth look at the challenges faced by the global orthopaedic community," said Dr. Argenson, also an ICJR founding faculty member. "In addition, the location in Paris and top-notch social events will create an overall memorable experience."
About the International Congress for Joint Reconstruction
As a non-profit organization founded in 2007, ICJR's mission is to improve the status quo of orthopaedic education, create a global orthopaedic community, and give back to orthopaedics. This includes:

Engaging leaders in the field to develop and provide interactive educational forums for the orthopaedic community
Providing access to programs featuring leading faculty and hands-on training opportunities to enhance formal training programs for the next generation of orthopaedic surgeons
Building an integrated, collaborative global orthopaedic community to support cross-continent knowledge sharing
ICJR is a complete source for orthopaedic education:

Global – multiple live events, including global congresses, CME courses, and resident training programs
Personal – attendees can interact with experts and colleagues on hot topics in orthopaedics and benefit from enhanced access to online content, practice marketing support, and discounted text books
Portable – access to a wealth of educational content anytime, anywhere, from a computer or mobile device
About the European Knee Associates
The European Knee Associates was formed to:

Advance knowledge of degenerative knee pathology and knee arthroplasty
Provide an appropriate educational setting that maintains the highest level of professional standards to promote continuous advancements in professional knowledge and improved treatment of degenerative disorders of the knee and knee arthroplasty
Create an optimum environment to enhance education, research, and treatment of degenerative knee pathology and arthroplasty
Promote and maintain professional standards to provide the best care to patients with degenerative pathology of the knee joint and arthroplasty of the knee
To attend, sponsor or exhibit the World Arthroplasty Congress, visit https://icjr.net.
References
1. Millennium Research Group, "Brazilian, Indian, and Chinese Markets for Trauma Devices and Reconstructive Joint Implants 2013" http://mrg.net/Products-and-Services/Syndicated-Report.aspx?r=RPBC21TR12