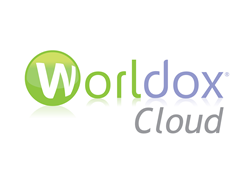 We chose Worldox Cloud as a foundation of our technology platform to provide our firm with a sophisticated, robust dms that enhances our ability to provide high quality services from anywhere. - Heather Clauson Haughian, Founder & Managing Partner
Glen Rock, NJ (PRWEB) September 14, 2016
When Culhane Meadows needed a document management system that would enhance their innovative and agile business model, they chose Worldox Cloud. Each attorney supplies his or her own equipment and either works from a small rental office or from home, making costly infrastructure and staff no longer necessary. Worldox Cloud is easy to use and allows their attorneys to work from anywhere.
"Culhane Meadows prides itself on using cutting edge technology to provide it clients with high quality, efficient and cost-effective service and is always looking for innovative ways to increase the quality and efficiency of our client service. We chose Worldox Cloud as a foundation of our technology platform to provide our firm with a sophisticated, robust document management system that enhances our innovative firm's ability to provide high quality services from anywhere in a secure, fully scalable and efficient cloud environment because Worldox had and continues to have an eye for innovation and constantly provides excellent customer service."
– Heather Clauson Haughian, Founder & Managing Partner
Rebecca Sattin, CIO of World Software Corporation commented: "It has been a banner year for our Worldox Cloud division. As more firms adopt Cloud technologies, the unique approach taken by Worldox has differentiated us from our competitors in that our product is not browser-based. Being an opt-out system, we can ensure that all firm data will be saved in Worldox, supporting firms' information governance policies. Innovative firms like Culhane Meadows have been growing and in the past year we have expanded our Cloud operations to include Australia (Matrix Solutions), Canada (Animate, Inc.) and the UK (Copyrite)."
The full case study on Culhane Meadows can be found on the Worldox web site.
About World Software Corporation
Founded in 1988 and based in Glen Rock, New Jersey, World Software Corporation® is an innovative leader in the Document Management Systems (DMS) category. The company's flagship product Worldox® has an install base of over 6000 companies in 52 countries. For more information about World Software Corporation and its products, please visit us at http://www.worldox.com, call 800-962-6360 or email sales(at)worldox(dot)com. Follow us on Facebook or Twitter @worldox. World Software Corporation® and Worldox® are registered trademarks of World Software Corporation. All other trademarks are held by their respective owners.
Contact:
Helle Schwartz-Grossman
Marketing Manager
(201) 444-3228 / (800) 962-6360
hgrossman(at)worldox(dot)com