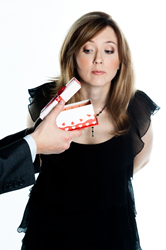 "The Lifetime Autosender, by itself, has the potential to expand the market two ways. By simplifying the process more people and occasions may be recognized than previously and also by adding the totally new category of perpetuity."
New York, NY (PRWEB) May 10, 2016
World Patent Marketing, a vertically integrated manufacturer and engineer of patented products, announces the Lifetime Autosender, a mobile application created to modernize the card and gift selecting and sending process through automation, without losing any of the essential personal touch.
"The Gift Shops & Card Stores industry is worth $20 billion," says Scott Cooper, CEO and Creative Director of World Patent Marketing. "The Lifetime Autosender, by itself, has the potential to expand the market two ways: by simplifying the process so more people and occasions may be recognized; and it also adds a totally new category of perpetuity."
"With so many things happening in a person's busy life many special events go unrecognized," says Jerry Shapiro, Director of Manufacturing and World Patent Marketing Inventions. "This will reclaim valuable precious time in our lives while even allowing more special events to be recognized effortlessly thanks to this software invention called the Lifetime Autosender."
Reminders, on-line card sending, on line shopping are current technologies and still so many occasions get missed, plus it's time consuming. With Lifetime Autosender that all changes because it does all 3. The app reminds, allows pre-selection of cards and gifts, and automatically sends them all at the convenience of your cellphone. The app reminds the user the day of the event to who and what was sent. The simple one-time set-up of who and what everyone receives for the year and you are done. Lifetime Autosender makes sure all your gifts and cards for your occasions get to your family and friends on time. You can now recognize even more occasions and people hassle free. No more worry, last minute shopping, on-line or anywhere with Lifetime Autosender. A must have, common sense, time saving app for everyone.
 
"Save time, simplify your life, be thought of as a more caring, thoughtful person by using the Lifetime Autosender Application," says inventor Thomas F. "The application automatically sends all your cards and gifts to the people in your life, for any occasion during the year and even in perpetuity. Never again be embarrassed by missing a birthday or forgetting flowers on that special occasion, last minute panic shop, pay for extra shipping, have to stamp and mail, or look for addresses again. Send all your Christmas cards with one click. Let the Lifetime Autosender Application simplify your life.
Dina Carey, a business manager for a local company in CA, has this to say about the Lifetime Autosender: "Remembering special dates can be hard and remembering to purchase a gift is even more stressful. I pre-select all the occasions, people, cards, and gifts for the year from my app at my leisure and let Lifetime Autosender do the remembering and the work! With the Lifetime Autosender, it is like having a personal assistant."
The Lifetime Autosender is an app invention which will revolutionize the future of card and gift sending.
ABOUT WORLD PATENT MARKETING
World Patent Marketing is an innovation incubator and manufacturer of patented products for inventors and entrepreneurs. The company is broken into eight operating divisions: Research, Patents, Prototyping, Manufacturing, Retail, Web & Apps, Social Media and Capital Ventures.
As a leader in patent invention services, World Patent Marketing is by your side every step of the way, utilizing our capital and experience to protect, prepare, and manufacture your new product idea and get it out to the market. Get a patent with World Patent Marketing and the company will send representatives to trade shows every month in order to further advocate for its clients. It is just part of the world patent marketing cost of doing business.
World Patent Marketing Reviews enjoy an A+ rating with the Better Business Bureau and five star ratings from consumer review sites including: Consumer Affairs, Google, Trustpilot, Customer Lobby, Reseller Ratings, Yelp and My3Cents.
World Patent Marketing is also a proud member of the National Association of Manufacturers, Duns and Bradstreet, the US Chamber of Commerce, the South Florida Chamber of Commerce, the Greater Miami Chamber of Commerce, Association for Manufacturing Excellence, and the New York Inventor Exchange.
Visit the worldpatentmarketing.com website and find out how to patent an invention. Contact us at (888) 926-8174.