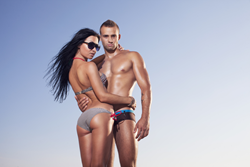 This is an excellent deal for us," said Scott Cooper, CEO and Creative Director for World Patent Marketing. "This is a tremendous advance in home fitness technology. This product is a natural fit with our expanding health and beauty line, now supported by
Miami, FL (PRWEB) October 09, 2016
World Patent Marketing, a vertically integrated manufacturer and engineer of patented products, has received the exclusive right to license, engineer, prototype, manufacture, distribute, and market Peak Fitness. This comes as a prime opportunity to address the rising obesity levels in America. In the current market, there is enormous potential for this invention.
"This is an excellent deal for us," said Scott Cooper, CEO and Creative Director for World Patent Marketing. "This is a tremendous advance in home fitness technology. This product is a natural fit with our expanding health and beauty line, now supported by the addition of Kelsey Swanson, Miss Rhode Island USA 2017, as the company's goodwill ambassador."
"One of the things we really like about this product, is that it is going to have a really positive benefit on society," said Jerry Shapiro. "That is one of the things we are all committed to here at World Patent Marketing. I know a lot of our Board Members are really committed to that, and so is the inventor. Sure it's about money, but it isn't just money. If Peak Fitness can make a positive difference in the lives of people across the country, it's a total win-win."
Peak Fitness provides a complete body workout in one, easy-to-use, compact machine. It is easily transportable and can be stored anywhere in the home and motivates anyone to work out with its fun exercises and fast results. Yet, despite all how easy it is, Peak Fitness delivers fantastic results, increasing the user's strength, flexibility, and stamina. This is a revolutionary invention that will spark millions to get up and get in shape.
"I wanted to share with you why I decided to make an invention that would benefit millions of people," said Vicklyn G. "I have always had a passion for being an inventor. I wanted the world to know about me in a positive way. I wanted to be a proprietor so I started to think about what I can come up with that would be a blessing to others and still become a household name.
"About 25 years ago, I worked for the state of New York, caring for young people with disabilities. The Lord at once put an idea in my heart, and I have been pursuing it since then. I noticed that individuals with disabilities require good health and fitness like everyone else, but they need the support of an excellent, easy-to-use workout machine. I have also been passionate about working out, staying healthy and fit. There are millions of people living today who are overweight and obese; a good exercise machine will help them. When it is a household name, that will encourage them even more. It helps people stay healthy and fit.
"Peak Fitness has been in my heart for a very long time. In the early 2000's, I came up with Peak Fitness Machine, I believe this brand will help millions of people reach their full healthy potential. It's a calling from God, and I'm very passionate about the brand and the benefits it holds for a healthier lifestyle."
ABOUT WORLD PATENT MARKETING
World Patent Marketing is always looking for new invention ideas. The company provides invention services and is one of the only patent companies that engineers and manufactures its own products. The company is broken into six operating divisions:
Patent Intelligence and Research * Prototypes and Manufacturing * Distribution and Retail * Digital Marketing and Social Media * Direct Response TV and Internet Video Production * Patent Licensing & Investments
As a global leader in the patent invention services industry, World Patent Marketing is by your side every step of the way, utilizing its capital and experience to guide the invention process towards a successful product launch so you can be one of the next World Patent Marketing Success Stories.
World Patent Marketing Reviews enjoy an A+ rating with the Better Business Bureau (World Patent Marketing BBB) and has earned five-star ratings from Google and consumer review sites such as Consumer Affairs, Trustpilot, Shopper Approved, Customer Lobby, ResellerRatings, My3Cents and World Patent Marketing Glassdoor.
The CEO of World Patent Marketing, Scott Cooper, is also a Director of The Cooper Idea Foundation is the founder of the New York Inventors Exchange and has also been a proud member of the National Association of Manufacturers, Duns and Bradstreet, the US Chamber of Commerce, the South Florida Chamber of Commerce, the Miami Beach Chamber of Commerce, the Greater Miami Chamber of Commerce, the Association for Manufacturing Excellence and the Society of Plastics Engineers.
Those who are wondering how hard is it to get a patent or how much does it cost to patent an idea, should contact the invention marketing experts.
World Patent Marketing credits its invention success to it's powerful and influential advisory board and its controversial "shock content" approach to invention marketing. According to Scott J. Cooper, the CEO and Creative Director of World Patent Marketing, "complaints from competitors are just part of the World Patent Marketing cost of doing business."
To submit invention ideas, contact World Patent Marketing at (888) 926-8174. Corporate headquarters located at 1680 Meridian Avenue, Miami Beach, Florida 33139.