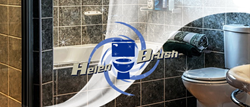 "The Portable Toilet Rental and Septic Tank Cleaning industry makes $5 billion a year," says Scott Cooper, CEO and Creative Director of World Patent Marketing.
Miami, FL (PRWEB) May 18, 2016
World Patent Marketing, a vertically integrated manufacturer and engineer of patented products, announces Helen Brush, a household invention that creates an ever sterile bathroom environment.
"The Portable Toilet Rental and Septic Tank Cleaning industry makes $5 billion a year," says Scott Cooper, CEO and Creative Director of World Patent Marketing. "As the economy recovered, more establishments and commercial shops were constructed, fuelling demand for toilet cleaning services."
"When we use an ordinary toilet brush and place it by the side of the toilet seat, particles/molecules from our waste/flush cling onto the brush and circulates all over the bathroom," says Jerry Shapiro, Director of Manufacturing and World Patent Marketing Inventions. " This device takes away the function brought by ordinary toilet brushes. You save time by just pushing the button and the device does the brushing for you. "
Helen Brush provides an electronic toilet brush assembly to be installed on a toilet. It is designed to automatically brush the inner surface of a toilet bowl of a toilet after use. When not in use, the brush sits near the top of the inner surface of the toilet bowl, just beneath the toilet seat, hidden from view.
"Helen Brush," says inventor Tobias F., "is the profound ultra fresh toilet brush that serves the contemporary trend of humanity. When you think of your bathroom visits, you are ensured of an unforgettable moment free from bacteria, time wasted and energy burnt in cleaning the commode before and after each use. 'Helen brush' is the use-and-go assurance brush for men, women and kids. With 'Helen brush' our health, time and energy is guaranteed in private and public rest rooms."
Susan Doyle, a home maker and blogger from Tulsa, OK, has this to say about Helen Brush: "I've always been scared of using public restrooms because of the dirt and germs that I can catch. I've been gifted the Helen Brush and I have been using it ever since. It eliminates the spread of bacteria around private and public restrooms; and the house in general. I always have one with me whenever I go out."
The Helen Brush is a household invention that can easily be used by everyone.
ABOUT WORLD PATENT MARKETING
World Patent Marketing is an innovation incubator and manufacturer of patented products for inventors and entrepreneurs. The company is broken into eight operating divisions: Research, Patents, Prototyping, Manufacturing, Retail, Web & Apps, Social Media and Capital Ventures.
As a leader in patent invention services, World Patent Marketing is by your side every step of the way, utilizing our capital and experience to protect, prepare, and manufacture your new product idea and get it out to the market. Get a patent with World Patent Marketing and the company will send representatives to trade shows every month in order to further advocate for its clients. It is just part of the world patent marketing cost of doing business.
World Patent Marketing Reviews enjoy an A+ rating with the Better Business Bureau and five star ratings from consumer review sites including: Consumer Affairs, Google, Trustpilot, Customer Lobby, Reseller Ratings, Yelp and My3Cents.
World Patent Marketing is also a proud member of the National Association of Manufacturers, Duns and Bradstreet, the US Chamber of Commerce, the South Florida Chamber of Commerce, the Greater Miami Chamber of Commerce, Association for Manufacturing Excellence, and the New York Inventor Exchange.
Visit the worldpatentmarketing.com website and find out how to patent an invention. Contact us at (888) 926-8174.