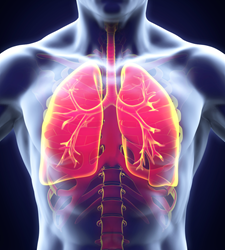 We have kept this medical invention very quiet for a very long time. The inventor of this unique artificial lung is a well respected doctor educated in Russia and has been working in a remote location with heightened security.
New York, New York (PRWEB) February 13, 2015
World Patent Marketing, the world's fastest growing patent, idea protection and inventor services company, is pleased to introduce the Intracorporeal Artifical Lung to the medical community. Lung ailments are very common. About tens of millions of people in the United States alone have contracted some form of respiratory disease. The usual suspects for causing medical concerns include smoking, genetics, and infections. On the other hand, there are also a variety of cures to help people combat lung disease as a result of successful researches. World Patent Marketing wants to add to that by introducing a groundbreaking medical device as an alternative – the Intracorporeal Artificial Lung.
"We have kept this medical invention very quiet for a very long time. The inventor of this unique artificial lung is a well respected doctor educated in Russia and presently lives on the west coast of the United States." according to Scott Cooper, Creative Director and Principal of World Patent Marketing, "Doctor M. has been working in a remote location with a medical team with heightened security and is already 99% completed with an improved version with unlimited application in treating respiratory failure."
World Patent Marketing is not releasing the identity of the inventor at this time for strategic purposes. However, we were able to get quote from Dr. M. "The present invention is a unique artificial lung that works by direct mixture of oxygen and blood and does not contain porous fibers or membranes. It has a relatively small size and simple construction. It promises a long-term solution for patients with advanced lung illnesses and substitution of lung transplantation."
As one of the most important organs of the body, the lungs perform many processes. That's why when it gets infected or a person contracts lung disease, that person's life is changed forever. Champions of medical research could not allow that to continuously happen. Just recently, the University of Maryland divulges a "Program in Lung Healing". According to Dean E. Albert Reece of the UM's School of Medicine, the program is aimed at putting the school in an advanced position on lung research. They would like to be the clinical innovators and top educators on matters pertaining to lung diseases as well as respiratory medicine.
Reece, also the vice-president for medical affairs said, ""The Program in Lung Healing unifies and leverages our key assets and pioneering leadership in understanding how to treat the most critical patients with pulmonary failure,"
The University of Maryland's strengths in critical care cannot be put in question. Thomas M. Scalea, the director of the Program in Trauma Surgery, testifies to that by saying, "We are fortunate to have some of the most talented and dedicated physicians and nurses in the country – now mobilized under this new national program. It is very exciting to see this vision come to fruition – where we have a multi-disciplinary approach, access to all of the tools, a proven model for critical care, and a broad focus on research, education, and clinical innovation all under the same umbrella."
Although respectful of efforts made not just by the University of Maryland but other institutions to address lung healing, World Patent Marketing finds it important to have alternative techniques available. That's the principle behind the Intracorporeal Artificial Lung. This medical aid is aimed at providing alternative solutions to those in dire need for lung support, especially at times when the lungs prove unfit to perform their duties.
Aware of the limitations of the known types of artificial lungs already available, the inventors made sure that they are offering an improved version of an intracorporeal gas exchange with this device. It is poised to offer even better lung healing effects minus the disadvantages.
The Intracrporeal Artificial Lung uses a gravity dependent rotation that governs the functionality of the device. It is basically a system for artificial lung device, comprised of an inner sphere where the mix of oxygen and pulmonary blood can be contained, a vertical inter chamber septum that separates equally the blood chamber from the oxygen chamber, a pulmonary blood tube, an oxygen tube, a one-way valve, an oval shaped fenestrated external cover, a horizontal septum fenestrated, and two symmetrically situated hermetic bearings. All those compositions are intended to provide ultimate lung healing.
About World Patent Marketing
World Patent Marketing is the world's fastest growing Patent and Inventor Services Company. World Patent Marketing specializes in offering high-quality and affordable patent services to inventors. The company and its employees are well known in the industry for knowledge and expertise in patent research, patent filings, patent searches, invention studies, utility patents, design patents, PCTs, European Union Patents, manufacturing, licensing and more. World Patent Marketing employs and contracts with over 350 people across four continents.
World Patent Marketing Achievements
World Patent Marketing is the only patent assistance company in history to be awarded a five star review rating from Consumer Affairs, Google, Trustpilot, Shopper Approved, Customer Lobby and ResellerRatings.com. World Patent Marketing has received accredited status and is an A Rated Member of the Better Business Bureau. World Patent Marketing is also a proud member of Dun and Bradstreet, the US Chamber of Commerce, the Association for Manufacturing Excellence, the International Licensing Industry Merchandisers' Association (LIMA), the South Florida Chamber of Commerce, the Greater Miami Chamber of Commerce, and the Miami Beach Chamber of Commerce.