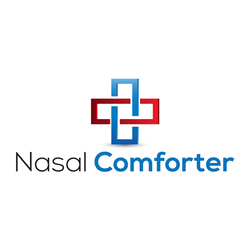 "The In-Home Senior Care industry is worth $13 billion and benefits from an increasing number of aging baby boomers," says Scott Cooper, CEO and Creative Director of World Patent Marketing.
Miami, FL (PRWEB) December 14, 2015
World Patent Marketing, a vertically integrated manufacturer and engineer of patented products, announces the Nasal Comforter, a medical invention that is an improved version of a nasal cannula.
"The In-Home Senior Care industry is worth $13 billion and benefits from an increasing number of aging baby boomers," says Scott Cooper, CEO and Creative Director of World Patent Marketing. "Escalating healthcare costs associated with hospital stays continues to drive demand for home care facilities with skilled personnel and their own medical equipment that range from oxygen tanks, respirators, x-ray machines and more. This trend will increase in the next five years."
"Hospitals make people uncomfortable," says says Jerry Shapiro, Director of Manufacturing and World Patent Marketing Reviews. "There a lot of things to be afraid of in a hospital: needles, scalpels, strangers---from doctors to nurses----probing patients. But another thing that makes people uncomfortable in a hospital setting is the number of things that goes into their bodies, such as a nasal cannula."
This medical invention seeks to improve the regular nasal cannula, which a large number of patients is often required to wear. It is a softer and safer recreation of the breathing equipment. This medical invention is placed over a regular nasal cannula giving it a softer and comfortable shell. It is then fitted to the oxygen tube which gives the right dose of air to the patient. The Nasal Comforter will help avoid any irritation or allergic reaction.
"Patients will be more comfortable with the Nasal Comforter,"says inventor Grant L. "I feel that the nasal comforter will make patients relax and recover more quickly because the irritation from hard plastic tubes will be eliminated. The nasal comforter is made of a soft material such as foam or sponge, making the plastic tube less irritable to the patient. This invention will be a breakthrough for the medical field. It will be needed in every hospital, nursing care facility, and home care services."
Alda Brown, a medical practitioner and a health blogger from Kansas City, MO, has this to say about the Nasal Comforter: "In my day to day dealing with patients---most especially children and the elderly--- they often complain about the discomfort brought about by the nasal cannula. With the Nasal Comforter, this uneasiness will be lessened as this product gives patients the breathing assistance they need."
The Nasal Comforter is made of sponge-like material, making it a soft shell for necessary medical equipment which is the nasal cannula. The elderly and young patients will benefit greatly from using the Nasal Comforter.
ABOUT WORLD PATENT MARKETING
World Patent Marketing is an innovation incubator and manufacturer of patented products for inventors and entrepreneurs. The company is broken into eight operating divisions: Research, Patents, Prototyping, Manufacturing, Retail, Web & Apps, Social Media and Capital Ventures.
As a leader in patent invention services, World Patent Marketing is by your side every step of the way, utilizing our capital and experience to protect, prepare, and manufacture your new product idea and get it out to the market.
World Patent Marketing Success Stories are made possible because of its A+ rating with the Better Business Bureau and its five star ratings from consumer review sites including: Consumer Affairs, Google, Trustpilot, Customer Lobby, Reseller Ratings, Yelp and My3Cents.
World Patent Marketing is also a proud member of the National Association of Manufacturers, Duns and Bradstreet, the US Chamber of Commerce, the South Florida Chamber of Commerce, the Greater Miami Chamber of Commerce, Association for Manufacturing Excellence, and the New York Inventor Exchange.
Visit the worldpatentmarketing.com website and find out how to submit an invention idea. Contact us at (888) 926-8174.