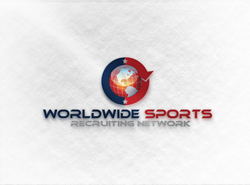 It's time to shake things up. Recruits need to be educated about their signing day options and Worldwide Sports Recruitment Network will give them that opportunity.
New York, New York (PRWEB) February 10, 2015
National Signing Day may be over, but that doesn't mean that coaches, scouts, and others in the business of recruiting college athletes have stopped working. Eligible football standouts from around the country have signed their letters of intent, but thousands of future recruits from football as well as other sports are just waiting for their turn to let their skills shine.
Enter the Worldwide Sports Recruitment Network (WSR), which creator Brent P. envisions as "a community for athletes and recruiters" and "the go to resource for both parties during the recruitment process."
"It's time to have an honest conversation about recruiting in this country." said Scott Cooper, Creative Director and one of the principal investors of World Patent Marketing, "It's time to shake things up. Recruits need to be educated about their signing day options and the Worldwide Sports Recruitment Network will give them that opportunity."
Recruiting college athletes can be quite difficult, and not just for recruiters; athletes and recruiters alike often find themselves short on time, thanks to all the games, practices, and traveling packed into their schedules. Their busy schedules, as well as their constant travelling, often create issues when trying to communicate with each other. Worldwide Sports Recruitment Network solves both of these problems, and then some, by placing everything recruiters and athletes need right in their hands.
The heart of Worldwide Sports Recruitment Network is the athlete's profile, where they can upload pictures, videos, and other media that showcase the highlights of their careers. Athletes can also update their statistics and other information, giving recruiters in-depth data to really sink their teeth into.
On the other side, for those recruiting college athletes, Worldwide Sports Recruitment Network offers in-depth search parameters unparalleled by its competitors. Instead of wasting time wading through thousands of athlete profiles online on other resources, recruiters can hone in quickly on prospects with specific qualities, and focus their efforts on them.
Worldwide Sports Recruitment Network also eases communication between athletes and recruiters, giving athletes and recruiters direct lines to each other. If an athlete is interested in a specific program, or a recruit is interested in a certain athlete, communicating that is easy.
Lionel Simmons of World Patent Marketing describes Worldwide Sports Recruitment Network as "a game changer" that can have a massive impact on the way we recruit college athletes.
Exclusive and Non-Exclusive Licensing Rights are available to manufacturers in the United States only at this time.
Suppliers interested in the product or becoming an approved member of the New York Inventor Exchange should call 646-564-3919 or email membership(at)newyorkinventorexchange(dot)com.
About World Patent Marketing
World Patent Marketing is the world's fastest growing Patent and Inventor Services Company. World Patent Marketing specializes in offering high-quality and affordable patent services to inventors. The company and its employees are well known in the industry for knowledge and expertise in patent research, patent filings, patent searches, invention studies, utility patents, design patents, PCTs, European Union Patents, manufacturing, licensing and more. World Patent Marketing employs and contracts with over 350 people across four continents.
World Patent Marketing Achievements
World Patent Marketing is the only patent assistance company in history to be awarded a five star review rating from Consumer Affairs, Google, Trustpilot, Shopper Approved, Customer Lobby and ResellerRatings.com. World Patent Marketing has received accredited status and is an A Rated Member of the Better Business Bureau. World Patent Marketing is also a proud member of Dun and Bradstreet, the US Chamber of Commerce, the Association for Manufacturing Excellence, the International Licensing Industry Merchandisers' Association (LIMA), the South Florida Chamber of Commerce, the Greater Miami Chamber of Commerce, and the Miami Beach Chamber of Commerce.