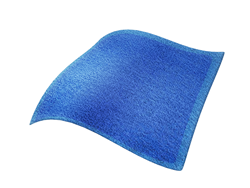 'In 2014, Americans purchased some 484,000 motorcycles. The Motorcycle Dealership and Repair industry is already worth $24 billion,' says Scott Cooper, CEO and Creative Director of World Patent Marketing.
New York, NY (PRWEB) October 29, 2015
World Patent Marketing, a vertically integrated manufacturer and engineer of patented products, announces Rid a Blue, an automotive invention that addresses the problem of bluing in motorcycles.
"In 2014, Americans purchased some 484,000 motorcycles, a 3.8 % increase in total U.S. motorcycle sales over the previous year," says Scott Cooper, CEO and Creative Director of World Patent Marketing and Desa Industries Inc. "The Motorcycle Dealership and Repair industry is already worth $24 billion. As consumer sentiment improves, consumers will continue purchasing industry products, parts, and accessories."
"Motorcycles are the transportation of choice for many because it provides a more convenient way of getting in and out of traffic," says Cattya Bella, Executive Vice President of World Patent Marketing Reviews and Product Development. "Choosing a motorcycle as a means of transportation definitely has its benefits but it also comes with some downsides. Motorcycle parts are more exposed to the elements, thus making it more prone to damage. Certain parts such as the exhaust pipes tend to acquire scratches and burn stains known as bluing. This happens due to its constant exposure to high temperatures. Bluing stains can be quite difficult to remove, but our automotive invention, Rid a Blue, offers a quicker and more efficient cleaning solution."
Rid a Blue is a new and improved way of cleaning motorcycle exhaust pipes and removing bluing stains. The common cleaning process used by many requires a lot of elbow grease and a significant amount of time. Even after slaving away during the cleaning process, there is still no guarantee that the bluing stains will be eliminated. This automotive invention makes use of special products which shorten the exhaust pipes-cleaning process. With Rid a Blue, bluing is effectively removed without too much fuss.
"People who own motorcycles know how tedious it can be to maintain it and cleaning off stains is one of the most common problems," says Neil S., inventor of Rid a Blue. "This automotive invention is a cleaning method which provides motorcycle owners a faster and more efficient way of dealing with bluing in exhaust pipes. With just a few simple steps, discoloration is eliminated!"
Loren Richards, a mechanic and motorcycle enthusiast from San Bernardino, CA, has this to say about Rid a Blue: "This automotive invention specializes in removing bluing in motorcycle pipes. Rid a Blue will provide a quicker way of cleaning when used on newer motorcycle pipes. Most cleaning products will require a certain amount of rubbing which can take time and a whole lot of effort. The best part is that this automotive invention requires no rubbing."
Rid a Blue is the fastest and most effective solution to bluing in motorcycles. Using this invention will extend the life of motorcycles and help maintain a shiny and new appearance.
ABOUT WORLD PATENT MARKETING
World Patent Marketing is an innovation incubator and manufacturer of patented products for inventors and entrepreneurs. The company is broken into eight operating divisions: Research, Patents, Prototyping, Manufacturing, Retail, Web & Apps, Social Media and Capital Ventures.
World Patent Marketing is by your side every step of the way, utilizing our capital and experience to protect, prepare, and manufacture your new product idea and get it out to the market. The company sends representatives to trade shows every month in order to further advocate for its clients. It is just part of the World Patent Marketing cost of doing business.
WORLD PATENT MARKETING REVIEWS
World Patent Marketing complaints from clients are extremely rare, which is demonstrated by its A+ rating with the Better Business Bureau and its five star ratings from consumer review sites including: Consumer Affairs, Google, Trustpilot, Customer Lobby, Reseller Ratings, Yelp and My3Cents.
World Patent Marketing is also a proud member of the National Association of Manufacturers, Duns and Bradstreet, the US Chamber of Commerce, the South Florida Chamber of Commerce, the Greater Miami Chamber of Commerce, the Association for Manufacturing Excellence, and the New York Inventor Exchange. For more information, visit the worldpatentmarketing.com website, call us at (888) 926-8174 (US Eastern Time) or email us at bill(at)worldpatentmarketing(dot)com.