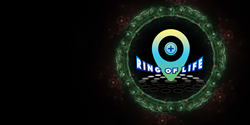 "Every 40 seconds in the United States, a child becomes missing or is abducted," says Scott Cooper, CEO and Creative Director of World Patent Marketing. "In 80 percent of these cases, the initial contact
Miami, FL (PRWEB) June 17, 2016
World Patent Marketing, a vertically integrated manufacturer and engineer of patented products, announces Ring of Life, a personal protection device that ensures one's loved ones are safe and sound – at all times.
"Every 40 seconds in the United States, a child becomes missing or is abducted," says Scott Cooper, CEO and Creative Director of World Patent Marketing. "In 80 percent of these cases, the initial contact between the child and the abductor happens very near the child's home. This is why it is important to have a device that tracks and sends out an alarm notifying parents or the authorities within minutes."
"Personal security items are important in today's world as there are many incidents of abductions, assault, and rape," says Jerry Shapiro, Director of Manufacturing and World Patent Marketing Inventions. "Ring of Life provides a simple means to keep track of loved ones and will automatically alert the authorities if something has gone amiss. This personal protection device provides valuable data to ascertain the location and status of the wearer."
Ring of Life is a Personal Protection Device that houses various monitors such as a heart rate sensor and a GPS microchip as well as a distress signal button. It is a wearable device that is easy to put on and is inconspicuous in daily life which gives people the added safety and protection. It interfaces with a smart phone or a computer so that all pertinent information can be logged and checked via the device.
"To protect yourself and your loved ones, in case of accidents, assault or abduction," says inventor Anthony H. "The Ring Of Life is your lifeline. Alert the authorities, and get immediate emergency response at the push of a button."
Richard Hayes, a tech blogger and father from Averill Park, NY, has this to say about the Ring of Life: "Today's world is scary and we are all afraid for the safety of our children. There are a lot of reported cases of missing person, abuse, rape, abduction, and murder. The Ring of Life can serve as a deterrent and if something does happen, it will automatically send out an alarm to notify the authorities. This Personal Protection Device will automatically trigger if the ring is taken off or the wearer's vital signs have dropped significantly and will send out the GPS location of the wearer as well. This can give the authorities a very good head start to potentially save the person."
The Ring of Life is designed with one thought in mind and that is to help save lives. This Personal Protection Device will give you greater security and peace of mind. Criminals will think twice before attempting any personal attack, for fear that immediate police response is available in seconds.
ABOUT WORLD PATENT MARKETING
World Patent Marketing is an innovation incubator and manufacturer of patented products for inventors and entrepreneurs. The company is broken into eight operating divisions: Research, Patents, Prototyping, Manufacturing, Retail, Web & Apps, Social Media and Capital Ventures.
As a leader in patent invention services, World Patent Marketing is by your side every step of the way, utilizing our capital and experience to protect, prepare, and manufacture your new product idea and get it out to the market. Get a patent with World Patent Marketing and the company will send representatives to trade shows every month in order to further advocate for its clients. It is just part of the world patent marketing cost of doing business.
World Patent Marketing Reviews enjoy an A+ rating with the Better Business Bureau and five star ratings from consumer review sites including: Consumer Affairs, Google, Trustpilot, Customer Lobby, Reseller Ratings, Yelp and My3Cents.
World Patent Marketing is also a proud member of the National Association of Manufacturers, Duns and Bradstreet, the US Chamber of Commerce, the South Florida Chamber of Commerce, the Greater Miami Chamber of Commerce, Association for Manufacturing Excellence, and the New York Inventor Exchange.
Like the World Patent Marketing facebook page. And, add us on Twitter and YouTube. You may also contact us at (888) 926-8174.