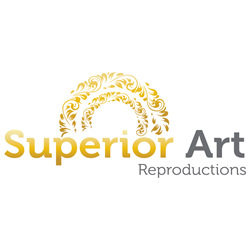 "By 2020, the industry will have grown at a rate of 4.5% annually, which is better than the general economy. People in the highest income bracket will buy artwork again,"says Scott Cooper, CEO and Creative Director of World Patent Marketing
New York, NY (PRWEB) December 10, 2015
World Patent Marketing, a vertically integrated manufacturer and engineer of patented products, announces the Superior Art Reproductions, a technological invention that offers an almost life-like appearance to paintings and other works of art.
"The Art Dealers Market in the US makes $11 billion a year," says Scott Cooper, CEO and Creative Director of World Patent Marketing. "The industry is known for its low technological change. However, by 2020, the industry will have grown at a rate of 4.5% annually, which is better than the general economy. People in the highest income bracket will buy artwork again."
"For hundreds of years, people have flocked to art museums to view exquisite paintings and other forms of art," says Jerry Shapiro, Director of Manufacturing and World Patent Marketing Reviews. "Unfortunately, not everyone is able to travel to the most famous museums in the world. The Superior Art Reproductions is a technological invention which allows people to view paintings and other images in life-like quality."
Superior Art Reproductions is a technological invention which is able to display images in absolute high quality. Regular digital frames still have limitations when it comes to providing high quality and real-looking images. This invention removes that unwanted glare effect found in regular digital frames, thus resulting in images that look almost exactly like the real thing. Superior Art Reproductions allows a user to change the display image via its pre-programmed settings or has the option to make the image permanent by having it embossed on the glass.
"Superior Art Reproductions provides a better quality of viewing as compared to the traditional digital frames," says inventor Robert G. "This technological invention removes the glare effect found in regular digital frames which results in images that look absolutely real. When you view these high quality images, you will feel like you are actually part of it."
Gina Strand, an art student and urban art blogger from Pasadena,CA, has this to say about Superior Art Reproductions: "Pictures are taken or made to revive a memory or invoke a certain emotion. By providing better quality images with the use of the Superior Art Reproductions, these pictures will be given high quality viewing, thus successfully relaying its message to the viewers."
Superior Art Reproductions is a technological invention which will improve how people view images. With every picture looking life-like and clear, this device provides a heightened and enjoyable viewing experience.
ABOUT WORLD PATENT MARKETING
World Patent Marketing is an innovation incubator and manufacturer of patented products for inventors and entrepreneurs. The company is broken into eight operating divisions: Research, Patents, Prototyping, Manufacturing, Retail, Web & Apps, Social Media and Capital Ventures.
As a leader in patent invention services, World Patent Marketing is by your side every step of the way, utilizing our capital and experience to protect, prepare, and manufacture your new product idea and get it out to the market.
World Patent Marketing Success Stories are made possible because of its A+ rating with the Better Business Bureau and its five star ratings from consumer review sites including: Consumer Affairs, Google, Trustpilot, Customer Lobby, Reseller Ratings, Yelp and My3Cents.
World Patent Marketing is also a proud member of the National Association of Manufacturers, Duns and Bradstreet, the US Chamber of Commerce, the South Florida Chamber of Commerce, the Greater Miami Chamber of Commerce, Association for Manufacturing Excellence, and the New York Inventor Exchange.
Visit the worldpatentmarketing.com website and find out how to submit an invention idea. Contact us at (888) 926-8174.