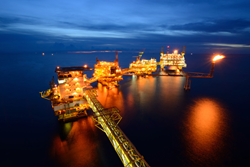 We see a stabilizing energy industry going into 2017." said Scott Cooper, CEO of the World Patent Family of Companies, "OPEC and Russia have agreed to cut output to stabilize prices. We are also optimistic about the incoming Trump administration's ability.
Miami, Florida (PRWEB) January 04, 2017
World Patent Ratings, a specialized rating agency and expert network focused on intangible asset valuation, expects US energy companies to outperform in 2017. World Patent Ratings has been a pioneer in calling attention to the irrational valuation of intangible assets held on corporate balance sheets around the world. Through the world's largest repository of intangible asset data, the company has been able to bring standardization and objective measure to an outdated financial reporting system.
The company's Board includes notable figures such as Ambassador Dell Dailey, Former Navy Vice Admiral Al Konetzni, former US Attorney Matthew Whitaker, General Nitzan Nuriel of the Israel Defense Forces, Dr. Aileen Marty, and Scott Cooper, CEO of the World Patent Family of Companies and Director of The Cooper Idea Foundation.
World Patent Ratings Membership can be achieved through four different levels of affiliation including: Member, Premier Member, Trusted Partner and Accredited Partner Status. World Patent Ratings provides research reports, offers continuing professional education, and consulting services surrounding the financial reporting of intangible assets.
The "World Patent Rating" online seal enhances marketplace trust and confidence in financial reporting. It displays a company's commitment to transparency and integrity in the valuation of intangible assets.
"We see a stabilizing energy industry going into 2017." said Scott Cooper, CEO of the World Patent Family of Companies, "OPEC, Russia and other oil producing nations have agreed to cut output to stabilize prices. We are also optimistic about the incoming Trump Administration's ability to promote US interests in oil, coal and natural gas."
World Patent Ratings utilizes the planet's largest specialized repository of open source intangible asset and patent data. The company's team of data scientists has used code from over hundreds of worldwide open data sources, including the Central Intelligence Agency, EDGAR Search Tools, Google, Yahoo, The New York Times, the World Health Organization, UNICEF, Amazon, Facebook, the US Census Bureau, the European Union, Pew Research Center, and the National Climactic Data Center.
World Patent Ratings has initiated coverage on 100 US energy companies below:
Cobalt International Energy Inc
Helmerich and Payne Inc
PBF Energy Inc
Tesoro Corp
Anadarko Petroleum Corp
FMC Technologies Inc
Chesapeake Energy Corp
Cimarex Energy Co
Paragon Offshore PLC
Western Refining Inc
Far East Energy Corp
Foresight Energy LP
Hallador Energy Co
Gevo Inc
Matador Resources Co
Green Plains Partners LP
Whiting Petroleum Corp
World Point Terminals LP
Tesoro Logistics LP
Barnwell Industries Inc
Empire Petroleum Partners LP
USD Partners LP
Holly Energy Partners LP
Southwestern Energy Co
HKN Inc
Era Group Inc
Pioneer Energy Services Corp
Synthesis Energy Systems Inc
Amyris Inc
Spindletop Oil and Gas Co
Black Stone Minerals LP
L & L Energy Inc
Energy Fuels Inc
Granite Falls Energy LLC
Emerald Oil Inc
EXCO Resources Inc
Cal Dive International Inc
California Resources Corp
Penn Virginia Corp
Goodrich Petroleum Corp
Eco-Stim Energy Solutions Inc
Propell Technologies Group Inc
Continental Resources Inc
Southcross Energy Partners LP
SAExploration Holdings Inc
Colombia Energy Resources Inc
LinnCo LLC
Saratoga Resources Inc
Genesis Energy LP
Stone Energy Corp
CSI Compressco LP
Freedom Oil and Gas Ltd
Breitburn Energy Partners LP
Hyperdynamics Corp
Red Trail Energy LLC
PrimeEnergy Corp
Oasis Petroleum Inc
Riverdale Oil and Gas Corp
Corsa Coal Corp
Ausam Energy Corp
Resolute Energy Corp
Glori Energy Inc
Erin Energy Corp
Halcon Resources Corp
ENGlobal Corp
Clayton Williams Energy Inc
Harvest Natural Resources Inc
Penntex Midstream Partners LP
Rice Midstream Partners LP
Azure Midstream Partners LP
TransAtlantic Petroleum Ltd
Uranium Energy Corp
Dorchester Minerals LP
AMEN Properties Inc
Antero Midstream Partners LP
Sanchez Production Partners LP
CNX Coal Resources LP
ZaZa Energy Corp
Escalera Resources Co
EnLink Midstream Partners LP
Arc Logistics Partners LP
New Source Energy Partners LP
Evolution Fuels Inc
Sabine Royalty Trust
Calumet Specialty Products Partners LP
Yuma Energy Inc
Independence Contract Drilling Inc
ONEOK Partners LP
Osage Exploration and Development Inc
Newfield Exploration Co
Buckeye Partners LP
Ring Energy Inc
Ultra Petroleum Corp
Lonestar Resources US Inc
Deep Down Inc
Bakken Resources Inc
Royal Energy Resources Inc
Enable Midstream Partners LP
Smart Sand Inc
Energy Services Of America Corp
World Patent Ratings is a specialized rating agency and expert network focused on the standardization and objective measure of intangible assets and the valuation of intellectual property. Our in-depth research of financial practices is intended to uncover truth and meaning in data. We aim to guide policymakers and opinion leaders working to modernize the valuation of corporate assets and bring back confidence and accountability to corporate asset valuation in the global marketplace.
In addition, World Patent Ratings, through its expert network offers the following consulting services in the areas of:
1. Patent Valuation
2. Brand Valuation
3. Intellectual Property Litigation Assessment
4. Continuing Professional Education
5. Cyber Security Management
6. Risk Management Compliance
7. Accounting Fraud Prevention Services
8. Emerging Technolgies including Big Data Analytics, Cloud Computing, Artificial Intelligence, Machine
Learning and Deep Learning.
The company has repeatedly warned about the intangible asset bubble. The extreme volatility and the lack of consensus surrounding the accounting of patents and other intangible assets has created a cloud over the global economy. Our mission is to prevent the continued use of creative accounting and a distortion of reported asset values. World Patent Ratings is pioneering an accounting revolution geared towards standardization and transparency.
The World Patent Family of Companies recently announced the launch of the World Patent Ratings University Innovation Index and The World Patent Marketing Review Board. World Patent Marketing provides free referrals for inventors looking to patent ideas and offers engineering and manufacturing services for new and innovative products. In addition, the company provides internet marketing services through World Patent Digital.
Please visit the World Patent Ratings web site for more information.
Contact World Patent Ratings:
World Patent Ratings
1680 Meridian Avenue, Suite 600
Miami Beach, Florida 33139
(305) 602-8363 Tel
membership(at)worldpatentratings(dot)com