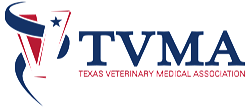 Austin, Texas (PRWEB) September 26, 2014
Sunday, September 28 is World Rabies Day, a timely reminder that rabies, a fatal viral disease, is entirely preventable. Rabies, which can infect both humans and pets, is most commonly transmitted via the saliva of a bite from a rabid animal. While rabies continues to kill thousands around the world, vaccination is the most effective method of avoiding this dangerous but preventable disease.
Rabies infects the central nervous system, spreading to the brain and leading to death, usually within a few days. As the infection progresses, signs such as insomnia, anxiety, confusion, partial paralysis, excitation, hallucinations, increased saliva, difficulty swallowing and a fear of water may be present. While all mammals are susceptible to rabies, there are certain species that are considered to be reservoirs for the disease, acting as gateways to domestic pets. Reservoir species that are present in Texas include bats, raccoons, skunks, and coyotes.
To ensure that your pets are safe from rabies, schedule vaccinations from your veterinarian.
"It is always awful when a veterinarian is presented with a patient involved in a bite case, but it becomes particularly tragic when rabies is suspected," said former Texas Veterinary Medical Association (TVMA) president Lori Teller, DVM, DABVP, CVJ, who practices at Meyerland Animal Clinic in Houston.
Pets that are under suspicion of having been exposed to the virus should generally be quarantined for at least 10 days, with the length varying upon immunization status. Unfortunately, generally all unvaccinated pets that are exposed to rabies should be euthanized immediately.
"The best way to avoid this very difficult situation is to have your pet immunized against rabies and to keep its vaccination status current," said Dr. Teller. It is important to note that the State Health Department dictates the guidelines for quarantine and euthanasia in regards to rabies, not the treating veterinarian.
As with all aspects of your pet's health, your veterinarian is your strongest ally in ensuring a long and healthy life for your four-legged friend. Make sure you are visiting your veterinarian for regularly scheduled rabies vaccinations. For more information about rabies, visit http://www.texvetpets.org/article/rabies-danger-to-pets-and-humans.
About the Texas Veterinary Medical Association
Founded in 1903, the Texas Veterinary Medical Association is a professional association composed of more than 3,700 veterinarians committed to protecting public health, promoting high educational, ethical and moral standards within the veterinary profession and educating the public about animal health and its relationship to human health. For more information, call 512/452-4224 or visit http://www.tvma.org.