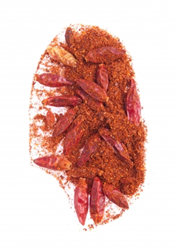 We're building what could be the definitive portal for hot sauce information available on the web, and our content is complete with videos and news articles
Los Angeles, CA (PRWEB) January 21, 2015
Adults who make spicy food a part of their daily eating habits can now benefit from viewing a new list compiled at the Pepper Heads for Life (PH4L) website. The World's Hottest Hot Sauces list is now viewable at http://pepperheadsforlife.com/hot-sauce-scale to introduce a heat scale for most popular brands of sauces.
The Scoville Scale is the official scale that is now used globally to rate each pepper that is grown for human consumption. Portions of this scale have been used to determine the level of heat provided in some of the most respected sauces and new sauces that are found in grocery stores, health food stores and sold on the Internet.
"We're building what could be the definitive portal for hot sauce information available on the web, and our content is complete with videos and news articles," said one source from the PepperHeadsforLife.com website.
A Facebook fan page was recently launched this year in order to connect with fans of peppers on a global basis courtesy of the Pepper Heads for Life portal. This portal can now be used as a secondary source of information for adults who want to know the heat level of many popular sauces in use around the world.
"We provide the exact measurements of hotness used in many sauces as well as offer ways to join our exclusive club for pepper fanatics," said the source.
To create more ways for spicy food lovers to connect on the web, a new section has been added for review at the PPH4L website. A forum at http://pepperheadsforlife.com/forum is now free of charge to use and is now accessible across any Internet enabled devices.
About PepperHeadsforLife.com
The PepperHeadsforLife.com company supplies one of the most complete web resources for lovers of hot peppers, hot sauce and dry rubs in the United States. The company has a staff of researchers who provide tips, recipes and content geared towards at-home cooks. The PepperHeadsforLife.com company website is updated daily with blog content, videos and industry information and is compatible with mobile devices.