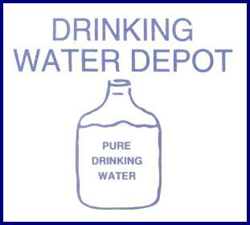 Alkaline, or ionized, water is widely believed to have curative properties for a plethora of medical conditions, such as asthma, heartburn and indigestion.
Winnetka, CA (PRWEB) March 16, 2016
World Water Day, on Tuesday, March 22, is an international observance and an opportunity to learn more about water-related issues. In honor of the day, Julie Chaves, owner of Drinking Water Depot, discusses the health benefits of Kangen® alkaline water.
"According to a study by Dr. Dave Carpenter entitled 'Change your Water, Change your Life,' drinking Kangen water can release excess body fat and stored toxins, normalize blood sugar and insulin, normalize blood pressure, support healthy colon function, resolve urinary tract infections, stop abnormal gastro-intestinal putrefaction, reduce proliferation of candida and fungus and reduce chronic pain," said Chaves.
Chaves lists five more reasons why people should drink Kangen alkaline water:
No. 1: Increases hydration. "The process of ionization reduces the size of the water cluster(s) by two-thirds and creates a hexagonal shape," said Chaves. "Smaller hexagonal water clusters easily hydrate the cells in the body, enhancing waste removal. In other words, the water doesn't sit heavy in your stomach or bloat you like regular water, so you can drink more. Plus, you'll be able to go to the bathroom more often."
No. 2: Balances body pH. Kangen water raises tap water pH by ionizing or splitting the water molecule (H2O) resulting in the ions H+ (hydrogen with a positive electrical charge) and OH- (hydroxyl with a negative electrical charge), as well as ionic alkaline minerals. Furthermore, cancer and disease cannot survive in a highly alkaline environment. "Since I've had cancer twice in the past, this is very important to me," added Chaves.
No. 3: Increases blood oxygenation. Strong, fresh Kangen water contains an abundance of hydroxyl ions (OH-), which donate free electrons to unstable, oxygen free radicals, resulting in stable oxygen molecules. According to experts, drinking Kangen water regularly will increase the amount of dissolved oxygen in the blood. High levels of dissolved oxygen make the water taste better, so if a person doesn't like water, this will help them drink more water.
No. 4: Neutralizes free radicals. Kangen water provides extra electrons that neutralize destructive free radicals circulating throughout the body. It carries a high negative Oxidation Reduction Potential (ORP) when it is first produced, making it a potent antioxidant.
No. 5: Curative properties. "Alkaline, or ionized, water is widely believed to have curative properties for a plethora of medical conditions, such as asthma, heartburn and indigestion," said Chaves. "I believe that drinking Kangen water is without a doubt the best thing I ever did for my health."
About Drinking Water Depot
Drinking Water Depot is an alkaline, purified, reverse osmosis water provider and Kangen® distributor. For more information, please call (818) 993-9461. The store is located at 20119 Saticoy Street, Winnetka, CA.
About the NALA™
The NALA offers small and medium-sized businesses effective ways to reach customers in the digital age, while providing a single-agency source that helps them flourish in their local community. The NALA offers its clients an array of marketing tools from press release campaigns and social media management to a cause marketing program. The NALA's mission is to make businesses relevant and newsworthy, both online and through traditional media, by providing increased exposure at reasonable costs. For media inquiries, please call 805.650.6121, ext. 361.