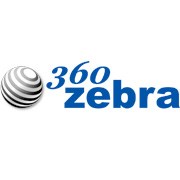 Los Angeles, Calif. (PRWEB) November 18, 2013
eBay and 360Zebra, an international logistics company specializing in expedited global e-commerce solutions, have partnered this holiday season to offer consumers rewards on worldwide shipping for starting their holiday shopping early. New eBay customers will receive credits on shipping costs for taking advantage of 360Zebra's international network of fulfillment centers and affordable shipping options.
From November 11 until December 10, holiday shoppers shipping their first eBay purchases via 360Zebra's any receiving address will receive a $10 credit towards future shipping. Customers new to eBay, as well as the worldwide shipping and package forwarding services offered by 360Zebra, need to follow only a few steps to receive their credits:
1. Open an account with 360Zebra and get U.S. receiving addresses.
2. Create an account on eBay, complete their holiday shopping and ship all purchases to their 360Zebra receiving address.
3. When 360Zebra's logistics management center receives the eBay purchases, a $10 credit will be applied to the customer's 360Zebra account.
For many consumers, it can be difficult to find the perfect gift, especially when it is very popular, rare or a unique item. eBay offers consumers access to an extremely large selection of goods for sale from private sellers, goods that are frequently unavailable through any other source. As eBay sellers cannot provide as many options, if any, for worldwide shipping as the professional logistics management of 360Zebra, ensuring prompt and reliable delivery of packages this holiday season may become prohibitively expensive.
With holiday shipping credits, 360Zebra and eBay have created a way in which consumers new to eBay and worldwide shipping can have their holiday shipping made more affordable, convenient and secure.
360Zebra offers package forwarding and fulfillment services to individuals and businesses. The worldwide shipping company utilizes an international network of logistics management centers to provide reliable, expedited and more cost-effective solutions, such as package consolidation, to save consumers, according to the 360Zebra website, as much as 75 percent on shipping and package forwarding costs.
360Zebra offers a full explanation of the holiday shopping and shipping specials on its website.