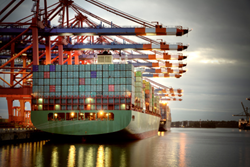 A Leader in Global Logistics
Maywood, New Jersey (PRWEB) June 03, 2014
Track & Trace lets you check the status of all shipments regardless of origin or destination. Worldwide's system is deployed globally. All track and trace details can be downloaded into multiple formats. Using simple protocol, a client can quickly identify status from placement of purchase order through proof of delivery, and as applicable, return of carrier empty equipment. All in a secure environment.
Worldwide Logistics (http://www.worldwidelogisticsltd.com/) system is linked with US Customs Border Protection allowing to file AMS and ISF on the clients' behalf. Unlike many, the ISF strategy is origin driven. In short, an ISF is filed in the time zone the cargo is originating in order to avoid any filing delay. Worldwide Logistics stays closely abreast of regulations related to security for both imports and exports in order to help stay compliant and penalty free. Worldwide Logistics is an active participant in the C-TPAT program (Customs/Trade Partnership Against Terrorism)
Their system also allows for generation of management reports which can be viewed in user prescribed formats. These can be viewed on line, downloaded in CSV or Excel formats, or screen printed. Just a click away. Search queries can be performed for Shipments by container number, HBL number, PO Number, SKU, Vessel/Voy, Airline flight number, origin, destination, and more.
Worldwide offers the latest-cutting edge PO management capabilities, which enable customers to manage their supply chain down to a SKU level, giving a real time view of open, complete and in transit orders. Eliminate using spreadsheets that require constant updating and E mailing to keep track of PO's. Company management, staff, factories, service providers and customs broker all sharing common access to PO status using Worldwide Logistics' PO Management platform.
How to use Track & Trace
Upon contracting with Worldwide Logistics ltd for services, unique login credentials will be provided. Just go to the Worldwide Logistics (http://www.worldwidelogisticsltd.com/) website and click on the Login tab. After successful login, the client may enter their item reference number into the search box, as well as a variety of additional parameters and hit enter. The status of the item will then be shown. Worldwide Logistics' track and trace system provides extensive container information, while maintaining a user friendly and secure atmosphere.