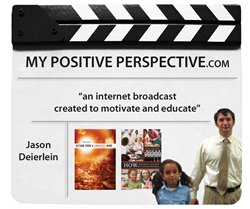 We encourage all wounded warriors to join us.
Charleston, SC (PRWEB) May 27, 2014
On May 26, 2014, My Positive Perspective host Jason Deierlein interviewed Navy veteran Stephanie Keenan about a program she is involved in called Warriors on Cataract. The program has the purpose of assisting and supporting females who have experienced trauma or injury during their service deployments. At the start of the episode, Deierlein asks Keenan, "Could you talk a little about the Warriors on Cataract program?" Keenan replies, "It's an organization that takes wounded warriors on different trips. These trips can be snowboarding, skiing, or whitewater rafting trips." Deierlein replies, "What types of people go on the trips?" Keenan replies, "Gun shoot victims, amputee veterans, and victims of PTSD are people who typically go on these trips."
Keenan then says, "This particular trip, I've been invited to be part of the female only support group. It's a four day rafting trip down the Colorado River and I'm really looking forward to it." Deierlein then asks, "Are there any injuries that these wounded warriors have in common?" Keenan says, "Many of these women have been victims of sexual assault and they really benefit from being in a female only environment and my mom is going on this trip with me, she is also part of the support group."
Deierlein then asks, "One of the things taken away from these veterans is their confidence and self esteem. How does this group help them regain that?" Keenan answers, "The mastering of challenges that is required as well as the team work it takes to overcome a rafting trip is what we try to get the wounded warriors to focus on." Deierlein then concludes the episode by saying, "My Positive Perspective understands that obstacles inevitably occur in life. However, it is the ability to overcome that obstacle that defines character."
My Positive Perspective is a media outlet believing that improvement in our community will be best achieved by focusing on the good things happening in our world today. Having survived a near fatal car accident as a youth, a shift of perception forced one to have a mentality of always concentrating on the brighter sides of things. This was true, and in my book, Return From a Comatose Mind, this belief was put to the test. Appreciation for life was the biggest thing one took away from my brush with death, and it is because of that gives me such a huge desire to be helpful to many. My Positive Perspective is a way of overcoming challenges through positive thinking.